Switch
Animal Crossing: New Horizons
Gamer Reviews
59798 Reviews
9.78
NA
10.00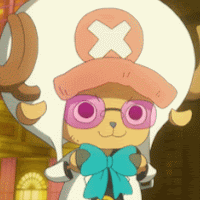 9.60

9.70
ACNH is a delightful and relaxing game that couldn't have came out at a better time. The games slow yet rewarding progression always made me feel like what I was doing was worth my time, and the game never failed to cheer me up when I was having a hard time dealing with the world. The game sometimes got repetitive, but for the most part everything felt new and exciting. I can't wait to keep playing for years to come.
9.50
I know what you might be thinking: Of course, I'm biased. But if this game had been a letdown for me, I'd tell you the truth and be sad doing it. This truly is an amazing game. My 9.5 ranking is only due to waiting to see what else might come out in future perks or patch updates to resolve some of my item handling and organizational concerns—which, with a management game like this one, is most of the day-to-day experience.
9.00
Animal Crossing: New Leaf remains the pinnacle of the series, but New Horizons brings with it a bunch welcome quality of life changes, such as terraforming the island to your every whim. The addition of crafting isn't a burden as I worried it would be. In fact, it becomes a fun objective to work toward, effectively diversifying the usual chores of selling bugs and fish to pay your never-waning debts to that rascally raccoon.