Switch
Animal Crossing: New Horizons
Trailer, Gameplay, & Screenshots
About this game
Summary
If the hustle and bustle of modern life's got you down, Tom Nook has a new business venture up his sleeve that he knows you'll adore: the Nook Inc. Deserted Island Getaway Package! Sure, you've crossed paths with colorful characters near and far. Had a grand time as one of the city folk. May've even turned over a new leaf and dedicated yourself to public service! But deep down, isn't there a part of you that longs for…freedom? Then perhaps a long walk on the beach of a deserted island, where a rich wealth of untouched nature awaits, is just what the doctor ordered! Peaceful creativity and charm await as you roll up your sleeves and make your new life whatever you want it to be. Collect resources and craft everything from creature comforts to handy tools. Embrace your green thumb as you interact with flowers and trees in new ways. Set up a homestead where the rules of what goes indoors and out no longer apply. Make friends with new arrivals, enjoy the seasons, pole-vault across rivers as you explore, and more!
Gamer Reviews
8225 Reviews
9.48
9.11 10.00
My favourite game on the Switch. Ive played it almost everyday since release

9.20
This game is great... but it's not for me lol.
Everything about this title is fantastic. I've never played Animal Crossing before, but I must say, it is certainly enjoyable. A few "quality of life" features are lacking, like crafting in bulk. But despite this, it absolutely shines as the best "sandbox" game I've ever played. Nice graphics, cool music and easy gameplay.
But I can't play it the amount I'd want to. This game is extremely time consuming, and someone in college as myself can't afford to waste hours and hours building an island. Keep this is mind, if you don't have time, you won't be able to see everything this game has to offer.
So this is my review. A incredible game, but one I'll not play anymore, for I don't have enough time to enjoy it slowly and steady, as the game demands.
But if you have time to waste, get this game rn, 'cause it's a true gem on the switch.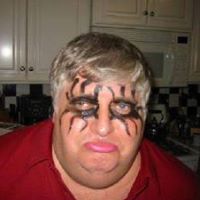 10.00
10.0
Above all else, Animal Crossing: New Horizons is an unbeatable feel-good experience and an essential purchase for anyone that owns a Nintendo Switch. As heartwarming as it is wholesome, Nintendo has delivered meaningful changes that help to structure your peaceful island existence. Every day has the potential to offer something new, and, thanks to that, it will be a game that many will enjoy investing countless hours (and Bells) in.
9.00
So if one thinks that collecting things, filling up a museum, and talking to cute animals isn't their cup of tea, chances are Animal Crossing: New Horizons won't be for them. But given the huge demand for Animal Crossing: New Horizons and Nintendo Switch consoles since its release, it's clear that New Horizons still has a large audience eager for just that kind of gameplay.
9.00
Animal Crossing New Horizons is the best game that could have launched during this pandemic being so family friendly and compelling to all ages and personalities. Nintendo have delivered a jam packed adventure that is for the most fanatical player or someone who is new to this colorful series. Where Nintendo still have work to do is in the record keeping and planting side of the game while also letting the player learn more of their experience in the game itself.