Switch - DLC
Animal Crossing: New Horizons - Happy Home Paradise
Trailer, Gameplay, & Screenshots
About this game
Summary
Clients with different dream vacation requests will visit a new resort area located in an archipelago, made up of several different islands. You can talk to a client and find out the details of their requests for a vacation home, and then make their dreams happen!
Gamer Reviews
1960 Reviews
9.60
NA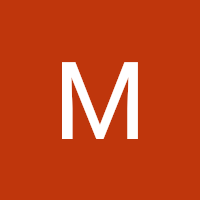 10.00
Keeps you coming back, a fantastic, charming game, plus with the happy home DLC it's added even more playability. A cornerstone of Nintendo as in my opinion there has never been a bad animal crossing game, each one develops and gets better and better
Aggregate Gamer Reviews
8.00
There is nothing I like more in Animal Crossing than fidgeting around my house and changing the layout on a whim. That's all you're going to do in Happy Home Paradise, and for me, that's more than enough to keep me logging in every single day.
9.00
Happy Home Paradise makes Animal Crossing: New Horizons feel like a 'definitive' edition, especially when considered alongside the substantial free additions of version 2.0. It's beautifully polished — and that's not a reference to the ability you earn here — and provides even more variety and depth to your daily AC island life. You may discover new villagers to call friends, and perhaps even learn a little about how to better decorate rooms and homes.
8.00
Once players complete every milestone in their career, they can continue to update facilities, remodel homes, and offer new designs to visiting clients. This gives players a lot of content to discover and play through. When combined with the 2.0 update, the Happy Home Paradise DLC offers players a variety of new mechanics to unlock and use both at the resort and on their own island. Each new feature in Animal Crossing: New Horizons 2.0 and Happy Home Paradise adds to the players' overall experience by creating new customization options and different areas to explore.