Switch
Animal Crossing: New Horizons
Trailer, Gameplay, & Screenshots
About this game
Summary
If the hustle and bustle of modern life's got you down, Tom Nook has a new business venture up his sleeve that he knows you'll adore: the Nook Inc. Deserted Island Getaway Package! Sure, you've crossed paths with colorful characters near and far. Had a grand time as one of the city folk. May've even turned over a new leaf and dedicated yourself to public service! But deep down, isn't there a part of you that longs for…freedom? Then perhaps a long walk on the beach of a deserted island, where a rich wealth of untouched nature awaits, is just what the doctor ordered! Peaceful creativity and charm await as you roll up your sleeves and make your new life whatever you want it to be. Collect resources and craft everything from creature comforts to handy tools. Embrace your green thumb as you interact with flowers and trees in new ways. Set up a homestead where the rules of what goes indoors and out no longer apply. Make friends with new arrivals, enjoy the seasons, pole-vault across rivers as you explore, and more!
Gamer Reviews
24795 Reviews
9.75
8.85
8.50
Animal Crossing, this was my first time playing this game. My sister had bought the game on my switch and played for about 2h and then stopped, I had decided to try the game. After about my first 2h, I found the biggest problem, I realized that I was in my sisters island, and so I continued without thinking, until I had to get the insects for the museum, I realized that it would not let me, and so I had to go on the internet to find out why this was happening, to discover that my sisters account was the main account, and so whatever big decision that was supposed to be made, I had to do it on my sisters account and then go back on my account. After finishing the main story, until you get the tools to change the environment, the game is mainly oriented in the main account, so I would collect the recourses on my account and then go on my sisters account, but when I finally finished the main story the game becomes completely open, and that is when I became obsessed with this game, to the cute car characters to the fantastic island that I created. I have put about 200h in this game, I know that there are people that have put much more time into this game, but I hope that I have helped you.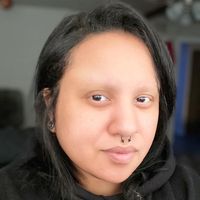 9.00
Very fun and relaxing game. Although, between events and surprise things happening on the island, there isn't much to do but harvest fruit, talk to villagers, and whatnot. I would say the beginning of the game really caught me, and then after a month, I became bored. I play intermittently now, usually looking forward to seasonal events.

10.00
Literally the best game ive ever played so much to do and so much fun best game on switch (in my opinion)
9.00
Animal Crossing: New Leaf remains the pinnacle of the series, but New Horizons brings with it a bunch welcome quality of life changes, such as terraforming the island to your every whim. The addition of crafting isn't a burden as I worried it would be. In fact, it becomes a fun objective to work toward, effectively diversifying the usual chores of selling bugs and fish to pay your never-waning debts to that rascally raccoon.
9.00
Despite some of Animal Crossing: New Horizons' new features disappointing, in almost every other department this is much more of what series' fans love. More customization, more freedom, and a greater sense of progression and purpose make this the definitive Animal Crossing game and a must-have Nintendo Switch exclusive. A perfect entry-point for series' newcomers and a warm comfort blanket for veterans, this is what I wanted out of my favorite series' Switch debut.