NA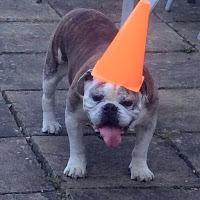 7.50
A stylish 16 bit arcade twin stick shooter set in a futuristic cyberpunk Tokyo .
you play as the titular akane a young women who has gone rogue.the game starts with you in a crash and 4 thugs surrounding you.you get up and obviously brutally murder them. You can do this with either a katana or pistol or simple run away by dashing.the controls are simple and responsive which is a good thing as one hit and your dead.over time more and more enemies show up and if you can kill them in a combo to raise the adrenaline bar you have the option to perform a 'dragon slash' which allows you to dash through a row of enemies and slash them simultaneously.every 100 enemies you kill a boss will show up and provide difficulty to the player.while there is story it is very bare bones which is fine as it is an arcade game and the inclusion of one at all is a nice touch.the game has a lovely pixel art world with lots of details if you care to notice whilst your chopping a blokes head off.the game will take you back what I believe was £5 or whatever that translates to in your region but I got it in a sale for 17p wood probably wait until something like that happens again.overall akane is a fun addictive arcade game that you'd most likely play for a few minutes before deciding on what you really want to play this isn't a bad thing in the slightest mind you as it's always good to have at least one of those'loading games' on your system
Aggregate Gamer Reviews
9.00
Akane is a delightful twin-stick shooter that focuses primarily on melee combat, and wants the player to use their firearms sparingly. Mix this with the delightful graphics and upgrades, and there is a lot of fun to be had with this game.
8.50
Akane always ends in violence, bloodshed and the death of the titular hero. It's the journey towards that inevitable conclusion, that makes this retro-styled experience one of the finest examples of its genre as it deftly weaves a subtle strategy with some of the tightest action on the market today.
7.00
Akane is unapologetically fast, tough, and challenging. It's setting and general yakuza/cyberpunk themes mesh incredibly well together in telling the player everything they need to know about the games' last stand. The combat is fast and fluid with a moderate amount of skill required, yet its also designed to be something you can easily learn and improve upon the more you play.