Google Stadia
DOOM Eternal
NA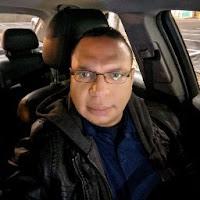 10.00
As someone who has this on Xbox One S, this game comparatively doesn't run as well on the Switch. Though in the sense of the Switch even being able to run it, it's fantastic, in a way - impressive that they were able to get this game running in it's entirety on Switch; faithfully and with all of its content. I'm very impressed at how well it runs on this lower-spec hardware. I've probably been spoiled by playing this off of a more powerful console (and off of a slower, bargain 5200 RPM external HDD at that), but the experience is noticably degraded; which is understandable as the Switch is obviously somewhat of a lightweight for AAA third party games. However, as you run through the game, you realize that you get very used to the lower-spec experience; with the game only really stuttering somewhat when there are lots of demons in the area and lots of gunfire, explosions, flames, missiles and bolts of plasma flying around.
If you've only ever played this on Switch, or only have a Switch and are looking forward to playing it, I'm sure it'll a delight for you.
Side note: I encountered a glaring fault when trying to play for the first time, the game would not let me log into my existing Bethesda.net account at all (I'm logged into a bunch of other Bethesda titles, maybe I reached a limit? I don't know?). After an hour and a half of Googling and Binging and checking Bethesda's website, I saw no other option but to have to create an entirely new Bethesda.net account to simply log in and play. Stupidly inconvenient and it appears that once logged in to DE, on Switch, you can't log out and back into your other account.
Aggregate Gamer Reviews
9.00
Cuando Doom Eternal está en su apogeo... es una clase magistral, un espejo en el que todos los aspirantes a shooter deberían reflejarse y un referente para el género y para la industria. Y, por qué no decirlo, una patada en la puerta a la candidatura a mejor juego de acción en los clásicos premios de final de año. Un título a tener en cuenta para cualquier aficionado a los first person shooters.