Google Stadia
Cyberpunk 2077
Trailer, Gameplay, & Screenshots
About this game
Developer: CD Projekt RED
Summary
Cyberpunk 2077 is an open-world, action-adventure story set in Night City, a megalopolis obsessed with power, glamour and body modification. You play as V, a mercenary outlaw going after a one-of-a-kind implant that is the key to immortality. You can customize your character's cyberware, skillset and playstyle, and explore a vast city where the choices you make shape the story and the world around you.
NA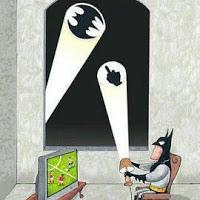 7.50
Molti bug, non ben ottimizzato per pc, ma molto bello da giocare
Aggregate Gamer Reviews
5.00
The best moments in its narrative are tucked away in side quests. Night City is a boring, lifeless illusion of something greater. Perhaps that's a good analogy for Cyberpunk 2077 itself: A boring, lifeless illusion of something greater.
7.00
We will however, be returning to Cyberpunk 2077 at a later date to see how updates and bug fixes impact this title, and maybe then this game can receive the sort of credit we all know it has the potential for.
9.50
Cyberpunk 2077 è un maestoso colossal, l'opera più grande e significativa di una compagnia che è cresciuta fino a diventare un nuovo punto di riferimento per l'intera industria. Vario, enorme, capace di lasciare completa libertà espressiva al giocatore e in grado di mostrare chiaramente una nuova via per il futuro degli RPG open-world.