Google Stadia
Borderlands 3
Trailer, Gameplay, & Screenshots
About this game
Developer: Gearbox Software
Summary
At the hard edge of the galaxy lies a group of planets ruthlessly exploited by militarized corporations. Brimming with loot and violence, this is your home – the Borderlands.
NA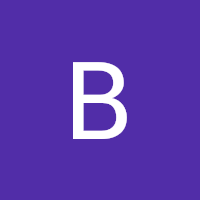 10.00
Aggregate Gamer Reviews
4.00
As it stands, though, it doesn't make sense for players to bother with the Stadia port when objectively higher quality versions of the game are available on other platforms.
8.00
For us, Borderlands 3 may not represent the pinnacle of the series, but it still makes plenty of improvements whilst delivering the same absurd humour and addictive weapon collecting that the series is known for.
9.00
Borderlands sigue siendo igual de cabronazo. El juego de Gearbox no ha perdido un ápice de su esencia canalla a la vez que actualiza su jugabilidad para adaptarse a los nuevos tiempos, con un gunplay mejorado en la práctica totalidad de sus chorrocientos millones de armas, deslizarse, escalar, etc. Es una lástima que dos de los Buscacámaras no consigan estar al mismo nivel del otro par, porque la nueva navegación por sus planetas es mucho más satisfactoria que nunca.
8.20
Resumidamente, Borderlands 3 precisou de pelo menos duas atualizações para afinar alguns dos seus sistemas, mas é facilmente o melhor jogo da série até à data, resolvendo os principais problemas do anterior ampliando sobremaneira a oferta e variedade do armamento. Como não tem associado um elemento competitivo não está constrangido pela necessidade de forçar equilíbrios, o que resulta num caótico número de opções capaz de oferecer centenas de horas de diversão a diferentes tipos de jogador. Se acompanhado de semelhantes, melhor.