Gamer Reviews
5502 Reviews
9.13
NA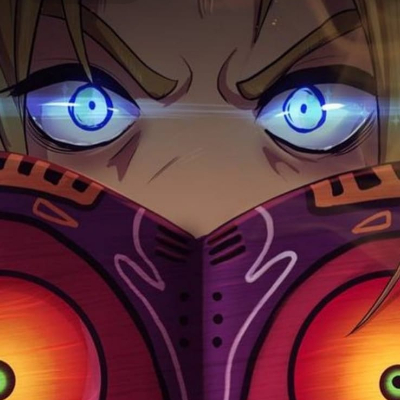 8.50
I was hyped when this game was announced, it really worth the waiting.
Story:
It has two main plots, but I will not spoil anything. Basically it exist two races Dahna and Renan, the Renan started a conquest in which invaded and slaved the Dahnan, the game started 300 years after the invading and you play as Alphen. Our typical hero who has amnesia.
Gameplay:
Like most of Tales' games, you have the exploration map and the battles. The exploration of the map is big but fairly enough to explore it completely and it gives you some rewards by doing it. Like items, armor or food. During the battles you have your basic attacks and your astral arts, in this case is different. The "normal" astral arts it function as stamina, when you used them all you will have to wait to be refilled. Now the healing astral arts (CP) is our mana which is shared by all your team. By having this mechanic you can attack with all your astral arts with any issues, just have to keep in mind that if you don't have more CP no healing.
Music: 8/10
You have to play this game, it's fun, entertainment and challenging.
Aggregate Gamer Reviews
9.30
Tales of Arise is exactly what I want in a Tales of game, but also a JRPG in general. It fulfills the promise of a modern-day Tales of title in a way no other game in the series has managed in over a decade. While Tales of Arise is clearly influenced by previous games in the series, it also takes cues from other long-running series like Xenoblade Chronicles and Star Ocean. However, Tales of Arise is its own beast—a refreshing, smartly designed, and just plain fun monument to its genre. I cannot recommend it highly enough.
9.00
Tales of Arise is an excellent JRPG that delivers just about everything you want from the genre: a rich story, intriguing characters, satisfying combat, and an endless amount of lore. The game isn't able to skirt around the issues that often plague JRPGs, which I feel will make for a higher barrier of entry for newcomers. That said, Fans of the series and those that just love a good JRPG will fall in love with what's there in Tales of Arise.
9.00
Overall, Tales of Arise features a colourful cast of characters with extremely enthralling stories and deep lore behind them. Each character plays an integral role in making the combat gameplay excel and despite the fact that the game follows some standard JRPG video game design seen in other games both from Bandai Namco and their competitors, it does it remarkably well.