PS5
Resident Evil Village
NA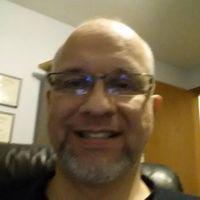 7.00
RE8 is technically a sequel to #7. However, #8 doesn't have the horror focus. I didn't find any part to be scary. This is a pure action game- FPS. It's good at being an action game, but I missed the horror. There are a better variety of enemies than #7. There are some puzzles- but they are quite easy- and I'm not the best puzzle solver. Like most RE games there's quite a bit of backtracking. There are several twists and turns that I didn't see coming- that was probably the best part. Although the ending had some over the top components- I found it to be satisfying. It's a short game- only took me 6hours 39minutes first time, 2nd time took me only 4.5 hours skipping most cutscenes. Doesn't seem to be worth the money. It does imply a sequel after the credits- but not with who you might think. Overall I'd recommend it if you like action/shooter games. But if you want horror, then it's not going to fulfill that need. Didn't really see a PS5 difference- not many opportunities for ray-tracing. But graphics in the castle were stunning. I didn't think it was nearly as good as #7. I'd give it an 7/10 or 3/5.
Aggregate Gamer Reviews
5.00
Still, reaching the credits, I sat back, exhausted and disappointed at where the series had ended up. In Kamiya's final journal entry, he reflected on the change brought about by Mikami—whose services we really could have used here—saying, "I easily went into the world of devils…" Indeed, I wonder if we can so easily make our way back.
9.25
Resident Evil Village is an impressive package. I loved the recent remakes of Resident Evil 2 and 3, but I'm excited to see Capcom push the series forward again. Village expands on Resident Evil 7: Biohazard's approach to first-person combat, offering a series of white-knuckle encounters that perfectly complement Capcom's unnerving environmental design.
9.00
I don't think Resident Evil Village is going to be very divisive per se: I suspect the reaction will be generally positive. But it's going to definitely spark some conversations as to how it stacks up against the current darling of RE7, and it has a long hill to climb to match its success financially. As for me, I think it complements it quite well, and then some.