PS5
Ratchet & Clank: Rift Apart
Trailer, Gameplay, & Screenshots
Buy now
About this game
Summary
Go dimension-hopping with Ratchet and Clank as they take on an evil emperor from another reality. Jump between action-packed worlds and beyond at mind-blowing speeds – complete with dazzling visuals and an insane arsenal – as the intergalactic adventurers blast onto the PS5™ console.
Gamer Reviews
5373 Reviews
9.65
NA
Grafiknya keren banget dan bs dapat ray tracing performance di 60fps
Salah satu game wajib untuk menunjukkan kapabilitas PS5 seperti apa. So Satisfied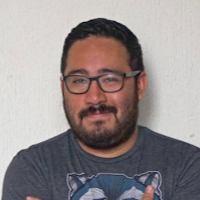 10.00
Nunca había jugado un Ratchet&Clank pero disfrute mucho éste, las gráficas son impresionantes, es como jugar una película animada. El gameplay me pareció divertido y disfrute cada minuto de juego.
El cambio de dimensiones es genial, lo instantáneo que se mueve de mundo en mundo, demuestra las capacidades del PS5 y lo que nos depara a futuro en juegos de próxima generación.
Cuando entraba en un mundo y rapido salia me quedaba con las ganas de ver todo los detalles que le agregaron a las graficas. El guión es divertido nada épico pero cumplidor, el humor es bastante genial, los personajes son entrañables, las armas son peculiares y divertidas de usar. Cada mundo tiene su propia personalidad y se ve como que tuviera vida con tanto detalle que hay, tienen sus propias flora y fauna lo que le da bastante riqueza.
Tuve un par de bugs, pero nada que un reinicio de partida arreglara, y para nada arruinó mi experiencia de juego.
9.40
The first PS5 title that gave me a real next-gen feel. I never owned a PS before, never played a R&C game but this was a great experience overal.
Fantastic worlds to explore, great humor in the storytelling and something that is appealing for young and old. I did experience some minor bugs like preview movies not playing when purchasing weapons or getting stuck but nothing that really ruined the experience in my opinion.
The best thing about this game is the controls. It is really smooth overal which is super important in a platform adventure game like this. I did find some fights a bit 'chaotic' and did re-do some of the bronze/silver/gold fights as I kept dying due to the random chaos of it but the game is just so fun to play you never really mind doing so. It took me about 13ish hours to complete with collecting some extra gold nuts but I didn't spend hours and hours searching for tiny secrets hidden all over the game. If you have a PS5: play this game. Without question the best PS5 exclusive out there at the moment.
10.0
Overall, Ratchet & Clank: Rift Apart not only exemplifies what the PS5 is capable of, but it's also everything that a video game should be: fun. The story has been masterfully crafted to engage with new audiences, as well as long-standing fans that have been with Ratchet and Clank through the past 19 years without having to beat the nostalgia-machine to death. Ratchet & Clank: Rift Apart perfectly balances its legacy while paving a new direction for the franchise in a beautiful homage that pays tribute to everything we love about Ratchet & Clank, while unapologetically forging ahead in a bold new direction, and I am so excited to follow the adventures of Ratchet, Clank, and friends.
9.00
With an incredible arsenal of weapons, thrilling combat, a charming story full of loveable characters, and visuals to make your eyes pop, Ratchet and Clank: Rift Apart might just be the best game in the series to date.
Ratchet & Clank: Rift Apart is a technical showcase, but it's also one of the finest 3D action platformers since Jak and Daxter. Insomniac consistently prove that the Ratchet & Clank series is a wellspring of potential, and they've delivered a complete experience that's as full of heart as it is surprises.