NA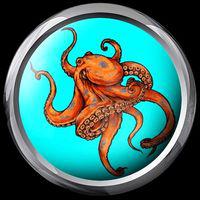 9.60
First I tried it without conviction.
Now I love this game so much, there is no other like him...
Hard to describe, try it!
Aggregate Gamer Reviews
7.00
No Man's Sky has made enormous leaps forward, and its arrival on PS5 is an opportune time to revisit this ambitious survival game. Whether you upgrade your existing game to the new version or grab it for the very first time, you'll be getting the best experience, with dozens of hours of content and a literal universe waiting to be explored. Some remaining gameplay issues mean it isn't perfect, but it has plenty to offer those who persevere.
8.20
Next Generation"-Variante von No Man's Sky ist die mit Abstand beste Konsolenversion der unendlichen Weltraum-Sandbox und es bleibt eigentlich nur zu hoffen, dass Hello Games mit No Man's Sky weiterhin genug Umsatz generieren, um dieses einmalige Spiel auch in Zukunft weiter zu entwickeln.