PS5
Marvel's Spider-Man: Miles Morales
NA
Singkat (bisa tamat dibawah 10 jam) tapi memuaskan, miles morales terasa lebih kuat dari peter parker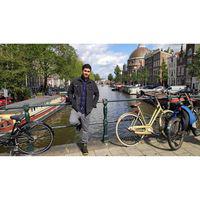 8.50
A good game nice use of ray tracing looks like they were in a little hurry game is good but could have been better love the game :)
8.00
Special graphics and beautiful atmosphere. The game is same with previous spiderman. The only bad is small game
Aggregate Gamer Reviews
Like Miles himself, this is something lean but powerful - a superhero experience to enjoy at a leisurely pace over a few days, before diving right back in for a second helping, via New Game+. There's certainly an argument here for more games of a similar ilk, slender but punchy, and deft at spinning a compelling web of intrigue.
With such a strong foundation and a rock-solid game that came before it, Miles Morales had some high expectations. In many ways, it delivered what you would want from a Spiderman adventure. It falls short with a weaker lineup of villains and a less interesting story. Marvel's Spiderman was just too good.
9.20
It looks sensational and is an absolute riot to play. Miles' story brings all the drama and feels it needs to, and highlights a community outside what'd normally be on the drawing board for a game like this. Despite some bugginess, this is the game you want to show off your impressive new hardware. I can guarantee I'll be slinging from Harlem to Hell's Kitchen daily for the foreseeable future.