Gamer Reviews
3778 Reviews
5.28
NA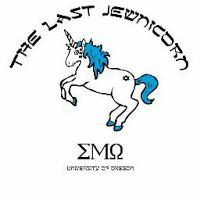 1.00
If I could give this a 0, I would. This is not simulation football. No refs on the field. No kickoffs now because of glitches. Next gen stats are a joke. Do not buy this trash.
Aggregate Gamer Reviews
6.00
The increased loading times improve the flow of modes like Ultimate Team, and the gameplay is marginally more authentic thanks to the implementation Next Gen Stats, but an ageing Franchise mode and some tired animations mean this is hardly the improvement fans anticipated.
7.00
Madden NFL 21 on next-gen consoles is undoubtedly an upgraded version of the previous generation, but it doesn't make leaps and bounds to reinvent the franchise. Even though there are improved visuals and EA Tiburon implemented Next Gen stats, this still feels like Madden.
8.00
Truth be told, I simply haven't yet had the time to check out the initial lineup of PS5 launch titles such as Demon's Souls, Spider-Man: Miles Morales, or even Astro's Playroom (although Worms Rumble is an absolute delight on PS5). However, Madden 21 on PS5 exceeds my expectations. As someone who plays Madden every single year, that says a lot.