PS5
Life is Strange: True Colors
NA
I am honestly one of those people who was hyped upon hearing this third official installment of the Life is Strange series. The first and second LiS really set up the pace and got my expectations too high. The story of Max makes me mess up with time and was entertained. On the other hand, the story of Sean made me realize that choices do really matter in the entire game. Both of the series have an extraordinary soundtrack which added more depth to the game. But then, here comes Life is Strange True Colors. I don't really get the hype of this game. I think this is overrated to some extent.
Alex Chen's power is another thing, to begin with, I honestly like how she can read the aura's of other people, her interaction with the NPCs, the voice acting, and the performances(which I really like. It is too believable). The first 2 chapters are at a slow pace which is kinda understandable given the fact that it usually establishes her relationship with the game characters and settings themselves. I was pretty entertained at that time. And now the next chapter comes in. It really felt like at this point that those actions and choices I make will not really matter in the end game which I honestly expected given the cliche dialogues and encounters. Life is Strange 2 is the only game for me that made me realize that all of the choices from the first episode really do matter. True Colors really never explored these choices and only presented us with some choices that are cliche and too good to be true. I like how she taps into others' emotions,s, to be honest. And then what? Although Alex's interaction with another character will impact the end game, it doesn't really give me this kind of emotional attachment feeling I felt from Max and Chloes' relationship from the previous title. There is no emotional trauma, there are no questions that need to be answered.
The plot twist of this game got me but then overshadowed by the LARP chapter. The only choice you have after revealing Jed's true color is either to forgive him or condemn him. And then what? Both choices do not really matter at this time since whatever choices you have made, will not change the fact that he did that in the past. I don't see the sense in that. Lastly, the ending will only depend on whom you have chosen to date during the Spring Festival. I mean that simply doesn't make sense at all. Alex, Ryan, and Steph are a good trio. The love interest that was set between them really ruins it. Basically, it's your choice if you want Alex to be straight or gay. Then that's the final cutscene. I don't know, but this game really lacks the emotion and darkness that the previous LIfe is Strange series gave me.
One final thing, when I heard about Max and Chloe from Lis 1 and Sean from Lis 2. There is an automatic playlist that will play on my mind. This time, Life is Strange true colors didn't give me that kind of feeling and it sucked.
VISUALS
Artistry: 12/12
Technical Merit: 6/8
SOUND DESIGN
Music: 7/12
Sound Effects & Vocals: 8/8
INTERACTION
Control & Interface: 7/8
Player Agency: 7/8
Accessibility: 3/4
MECHANICS
Feedback & Fun: 7/10
Depth: 3/5
Variety: 2/5
CHARACTER
Narrative: 3/8
Heart: 2/6
Originality: 3/6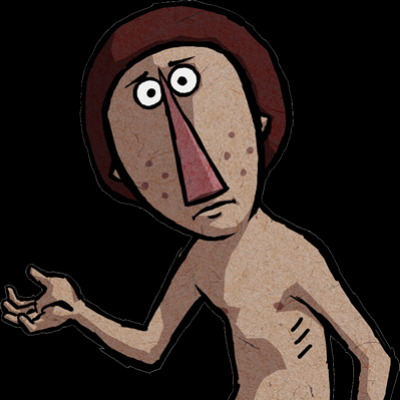 7.00
Not gonna lie, I have a bit of a sweet spot for the melodrama of Life is Strange games. I previously only played the original and had some mixed feelings on it, but I still can't deny, that the game was a blast. After seeing True Colors announced on a Nintendo Direct, I knew I'll have to give it a try on no other basis, than it's a new Life is Strange game.
Anyway, here's a rundown of my opinions:
-Graphics are mostly good. The character models aren't the best I have seen in a story-driven game. I definitely prefered the cel-shaded comic book characters of Tales From the Borderlands and the facial captures in Until Dawn were more impressive, but they still do their job fine. I did love the ambience of the small mountain town, that is Haven Springs. It's just a joy to walk around the various colourful areas the town has to offer.
-Gameplay is comparable to the original, if not slightly worse. Fans of the franchise are probably already aware, but Life is Strange loves to switch things up by coming up with a new gimmick for each new installment. The original had time reversal powers, in this one you're an empath, who can sense and affect other people's emotions. While a cool concept to switch things up in terms of story telling, empath powers just aren't as impressive in a video game as time reversal (well, unless they'd do it more like Psychonauts) and usually just result in you having to find some poorly hidden objects the character you are trying to emotionally impact has emotional ties to Psychonauts style, then use them as a hint to get to the next step of the pretty straight-forward and barely challenging puzzle. So yeah, the story-telling might still hook you, but in terms of puzzles the game just hands you the progress on a silver platter.
-Gameplay is not just story-driven listening to dialogues and looking for emotional clues to solve the puzzle. The game occasionally tries to mix things up with different forms of mini games. The game features several arcade machines, which allow you to play classic 8-bit style games on, a chapter 2 segment makes you play 3 rounds of table football and the larping level of chapter 3 features classic Final Fantasy turn-based combat.
-Given that this games' theme is emotions, the characters come up on top when compared to the original. A tragedy that befalls Haven Springs at the end of the games' first chapter permeates the characters moods in the otherwise idyllic mountain town and quite a bit of pretty cool characterization is born from it. Also gotta give credit for doing something interesting with the main character, as opposed to the original, where the main character was initially a bit too blank slate when integrated in the overall story.
-The story is quite interesting, even if I have to admit, that the resolution was not my cup of tea. People might also take issue with the quirky millenial dialogues, that are present in the early parts of the game, but diminish as the game progresses as well as the idealistic "millenial" sense of justice, that becomes a bit of an issue for the main character when the game starts climaxing, where I really just felt like the characters didn't bother thinking their master plan through. I could also comment on how the town is like an escapist little hipster idyll packing a record store with all the obscure indie records your heart desires, a larping community, where the whole town cooperates and a hemp store with the main character happily exclaiming, that weed is legal now at one point.
Anyway, game is good if you are into story-driven games and don't mind the quirky attempts of the game trying to capture their target demographics sentimentalities.
Aggregate Gamer Reviews
10.0
It is rare when I find a game that tries to capture real people and nails it so well. Every aspect of Life is Strange: True Colors — from the dialogue to the characters to the paths they took — is real and vivid, and I fell in love with all of it almost immediately. If the ending doesn't get people talking for the next several months, we've failed as a society because the entire final two chapters were impossible to look and walk away from. The game is an absolute gem and shouldn't be overlooked.
6.00
Life Is Strange: True Colors had every chance of becoming the series' best game to date, but it's been let down by arguably its most important element: the story. Wonderful character work can only go so far carrying a narrative that just isn't particularly exciting. And while Alex's power crafts one interesting scenario after another, it too isn't enough to offset those dull plot points. With an awful framerate to boot, Life Is Strange: True Colors falls short despite everything it has going for it.
10.0
The narrative should be uncovered as you play it, and going in with as little knowledge as possible will make those twists and turns have that much more impact. This is without a doubt the best game in the series yet. The characterisation, the worldbuilding, the visuals, the facial animations – practically everything here is flawless. With True Colors, Deck Nine has solidified itself as the master of narrative adventure, and I can't wait to see what comes next.