Gamer Reviews
1461 Reviews
8.31
NA
This game actually showed a lot of potential. I played this on PS5 and I can say that it was able to utilize all of the next-gen features that we needed. From the adaptive triggers, haptic feedback, and Ray tracing. I don't understand why some people hated this game. For me it was okay. The story is somewhat mediocre and typical. The graphics are impressive even playing on Resolution mode. The performance mode actually gives an fps boost. What I like about this is the combat system. It is somewhat satisfying. Although it's not as fluid as to compared to some AAA games. I do agree that it really is repetitive and grindy. Overall, the game can be improved further but at least it's a good start.
VISUALS
Artistry: 10/12
Technical Merit: 7/8
SOUND DESIGN
Music: 8/12
Sound Effects & Vocals: 6/8
INTERACTION
Control & Interface: 6/8
Player Agency: 6/8
Accessibility: 4/4
MECHANICS
Feedback & Fun: 8/10
Depth: 4/5
Variety: 3/5
CHARACTER
Narrative: 6/8
Heart: 4/6
Originality: 4/6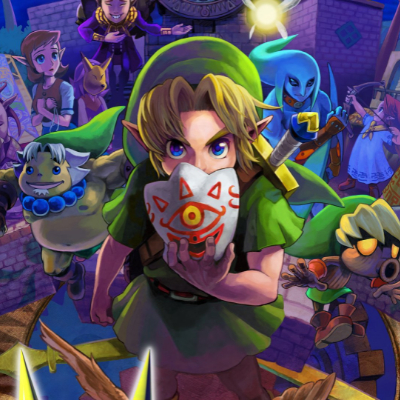 6.50
When the PS5 was announced, this game was pushed to the forefront. When the game actually came out it was... just very middle of the road. I give it good scores for it's graphics and the way the colors flare when attacking and using skills. But when you get down to it it's an action rpg that is fine to pass the time with but doesn't break any ground.
Wait for it to go on a 50% sale or more and you won't regret your purchase too much. The action is fast and fluid, the story is heavy and cheesy, the game is all in all pretty forgettable but fine to add to your library but not at full price.
Aggregate Gamer Reviews
5.00
If everything Godfall had to offer was as good as its satisfying combat system, we would be looking at a darn good PS5 launch game. However, in reality, that's the only thing it has to boast about. An inconsequential loot system, recycled environments, and a frustrating mission structure thwart any sort of enjoyment the game might offer. It's not god-awful, but Godfall is going to be very quickly forgotten about.
3.50
The core combat system is satisfying and would shine if the game had more unique content to push the player forward. As it is, there's very little hook and most players will likely find themselves getting bored around the halfway mark.
4.00
But even if Godfall had run flawlessly on the PlayStation 5, I'd have a hard time recommending it to any early adopters. There's the germ of an interesting game here, but for all the ambitions to start a new genre at the start of a new generation, Counterplay built something that plays more like a forgotten title from the PS2 era: overly complicated, cumbersome, and ignorant of so many of the design advancements of the past two generations.