Gamer Reviews
4150 Reviews
9.29
NA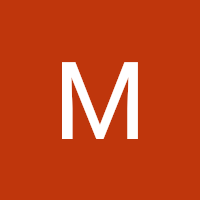 5.00
The "career" mode is disabolical, I played as a lone player in the team and not a single other player in my team or the opponents team ever scored when I was playing….even though sometimes I would pass to a teammate who is stood 5 yards from the goal line and he would just dribble the ball away until he is tackled, it's like they don't know what to do!!! Yet when I am a sub and sim the match, goals aplenty!!!! Completely takes you out of the experience, the team doesn't feel like a team, just random players dotted here and there.
Aggregate Gamer Reviews
8.50
FIFA 22 feels like the upgrade we have been waiting for and with Hypermotion Technology now in place we can look forward to a new engine soon. For now, the improvements to Career mode and commentary, the incredible visuals and all the new animations and gameplay flow, FIFA 22 has a refreshing feel to it.
7.00
For as much as FIFA 22 has done right with enhancements to the the on-field product, they seem perfectly content to not offer up new ways to engage with the sport. While HyperMotion helps bridge the realism gap that's been present for a bit, it isn't quite substantial enough to warrant calling it game-changing. This may be a positive step in the right direction for the franchise, but it's still quite a ways from genuinely raising the bar.
8.00
FIFA 22 is an undeniably fantastic football game, once you get on the pitch. HyperMotion Technology, and a push for enhanced visuals, physics, and more, make this an incredibly tactical experience and closer to the real thing than ever before. The inevitable problem is when you look at the insidious inclusions off the pitch, such as FUT, which - while somewhat more generous with the in-game currency - is still incredibly predatory and push on the in-game gambling mechanics.