PS5
Devil May Cry 5: Special Edition
Gamer Reviews
1079 Reviews
9.33
NA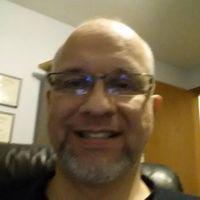 7.00
This is a high action game. I'm not the biggest hack & slash fan so this isn't my favorite type of game. I found the beginning to be fun and exciting. However it quickly gets very repetitive. Basically go through either a crumbling city or the depths of Hell settings. The enemies are not varied with only about 4-5 different typical enemy types. Bosses are a bit better. This isn't a difficult game as I don't think I died once. Overall I wasn't that impressed with it except the music is really good. I wouldn't really recommend. I'm selling my copy.
Aggregate Gamer Reviews
9.00
Devil May Cry 5 Special Edition doesn't offer any massive surprises for veteran fans, but as a fresh chapter for newcomers? It makes one of the best action games of the last generation one of the most thrilling of the new generation.
As it stands, this is a stupidly gorgeous PS4 game receiving a few new buffs due to the PS5's hardware, but it's still the same Devil May Cry 5 from 2019, through and through. It's still one of the, if not the best hack 'n' slash games ever made, however. It's still the same over-the-top madness I fell in love with last year, so it's still well worth your time. A worthy launch title for the PS5, that's for certain.
9.00
Taken as a full package, then, Devil May Cry 5: Special Edition is an impressive one. The gameplay is as deep and long-lasting as the player wants it to be, there's always new combos and combat potential to unlock and tons of difficulties and challenges to work through; now, even more so with addition of Vergil and the new modes present. That being said, DMC5 was never perfect.