NA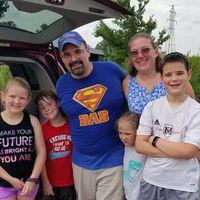 9.00
Really enjoyed the combat and skill development. Super unique. Wish fast travel was more intuitive (I discovered it late).
Aggregate Gamer Reviews
6.00
With a patch or two, Chorus could easily be turned around. When you're engaging your enemies in the middle of deep space, boosting then drifting to rotate your ship around and snipe three or more enemies with your laser rifle before warping behind another and switching to your missiles to unleash a mighty payload, there's nothing else quite like it. It's just a shame that there are moments in between where you might consider just giving up your adventure, either thanks to a bug or a poorly-designed section that causes undue frustration.
7.50
While the story is nonsense and some of the elements don't feel that great, Chorus' high-intensisty space combat is so good it leaves me wanting more every time.
8.00
Chorus is a beautifully crafted title that serves as a showcase for a small developer who have stuck to their guns with their chosen craft. Well rounded, brilliantly designed and engaging, it's a space shooter with a lot of heart and soul that keeps you on your toes and eager for more. If you're a fan of the legends in this field or even new to it, this serves as a new standard in the genre.