PS4
Ys VIII: Lacrimosa of DANA
Gamer Reviews
1425 Reviews
9.29
NA
9.50
First foray into the Ys series and I absolutely loved it. Excited to tackle the previous games and the newest one!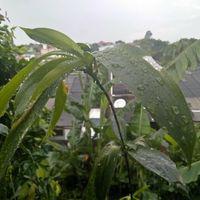 7.90
Good graphic, worst story on ys series.
Aggregate Gamer Reviews
8.00
Lost in Blue meets Xenoblade is not a matchup I would have ever thought of, but it's a solid one with a great foundation of fun combat, great premise, amazing music and nice story. The few problems it has are pervasive and distracting, but never enough to really turn you off. While it doesn't have a volleyball character, I'd still recommend it to most any RPG fan.
8.20
Ys VIII: Lacrimosa of DANA is a heartwarming and interesting journey with fantastic characters and a balanced combat system. Playing the game reminded me of classics like Monster Hunter with the heavy reliance on scavenging, side quests, and traveling from zone to zone. It plays much like older games I am familiar with, but that can be a two-edged sword as newcomers might not find it up to their expectations.
9.00
Ys' gameplay has never been better. The soundtrack is perhaps my favorite in the series to date, and even minor characters are actually memorable for once. Overall, Ys VIII makes a compelling argument for being one of the best RPG releases in the West for what has already been a crowded and star-studded year. While longtime fans might be put off by the newfound emphasis on story content, Ys VIII: Lacrimosa of Dana stands out as one of the year's great RPGs.