NA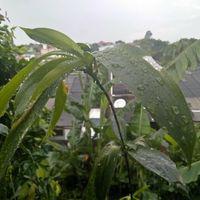 10.00
Aggregate Gamer Reviews
6.50
Hopefully a patch will come down that will add at least an instruction on switching skills and fix the sound issues. Ys Origin isn't a great game, even with the various modes, difficulty settings, and characters that unlock for replayability, simply because it's straight dungeon crawl with little variety. However, these issues prevent Ys Origin from being as good as it could be, and they certainly make it difficult to recommend the title to newcomers of Ys.
7.00
While things can feel monotonous in places, Ys Origin is a fun ride, and a great introduction to the series for newcomers. Existing fans are sure to enjoy the additional story, though - it's one that only adds to an already rich mythology. Feeling like a fresh escape from the hand-holding that's found in many RPGs these days, Ys Origin is also a welcome challenge that's sure to please those looking to test their skills.
8.00
Ys Origin is over a decade old and holds up well despite showing its age. It's not a lengthy game and a single playthrough will only take roughly ten hours, though if one were to want to see the full story with every character, its brevity makes that much more feasible. Being as this is a dungeon crawler centered around climbing a massive tower, the short length makes it just long enough to feel like it is a complete game without overstaying its welcome.