Gamer Reviews
6086 Reviews
9.18
NA
This is the 3rd watchdogs game I have played in this franchise. Another open-world RPG with stunning graphics and innovative gameplay. This game is one of a kind in my opinion. I have never played an open-world game that you can control in order for you to build a resistance. Another open world that lets me control some NPC is GTA V but it is not integrated with the main story itself. Watchdogs legion is another Ubisoft masterpiece due to its unique gameplay. Although it is clear that they recycled some of the elements from the previous titles, watchdogs Legion manages to stand out and remain unique as possible. The story is somehow lacking depth compared to Aiden Pierce's story way back. That's the only thing I wish I could've seen better.
VISUALS
Artistry: 12/12
Technical Merit: 8/8
SOUND DESIGN
Music: 8/12
Sound Effects & Vocals: 6/8
INTERACTION
Control & Interface: 7/8
Player Agency: 6/8
Accessibility:3 /4
MECHANICS
Feedback & Fun: 8/10
Depth: 2/5
Variety: 3/5
CHARACTER
Narrative:7 /8
Heart: 5/6
Originality: 6/6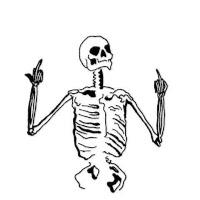 6.50
Don't like that you don't have one main character you get attached to, the whole switching character things is mostly annoying but can be kinda cool at times, at least it means you can have one you like the look and style of, a little clunky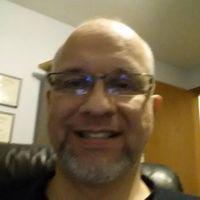 9.00
This is a pretty cool game overall. I like the graphics and the London setting. The story isn't bad, and the main missions are pretty good. However- There is some repetition with tasks. Basically go there- hack something, and get out. Where it really shines is the side missions- Dedsec Missions, Completing Burroughs, 404 Missions, etc. Some of these side missions are more challenging and interesting than the main story missions. I loved playing as the construction worker as she had the drone to ride into just about any area. I completed about 90% of the game with her. I've played the game twice already and loved it- and will play again in the future. I think it's much better than some of the reviews it's received. Give it a shot!
Aggregate Gamer Reviews
6.00
While it boasts one of the most visually exciting and stunningly authentic locales in the genre's history, Watch Dogs: Legion's gameplay is mechanical, over-familiar, and repetitive, struggling to capture the exciting promise of a fist-pumping, system-smashing revolution.
Watch Dogs: Legion takes the franchise in an interesting new direction with the ability to recruit and play as (almost) anyone. However, most of the recruitable characters feel fairly vanilla and the voice acting is often sketchy, at best. I do wish there was something in place to make playable characters stand out a bit more, as seeing them die or get kidnapped felt largely inconsequential.
7.00
Watch Dogs Legion tries so hard to innovate the franchise, but in doing so, it feels like a product that was either rushed or there was no love for it. Ubisoft Toronto did their best to give us a whole new Watch Dogs experience, but when the second installment of the franchise is the benchmark, it's hard for me not to nitpick on these issues I find in the game.