Gamer Reviews
4864 Reviews
9.18
NA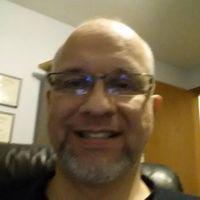 9.00
This is a pretty cool game overall. I like the graphics and the London setting. The story isn't bad, and the main missions are pretty good. However- There is some repetition with tasks. Basically go there- hack something, and get out. Where it really shines is the side missions- Dedsec Missions, Completing Burroughs, 404 Missions, etc. Some of these side missions are more challenging and interesting than the main story missions. I loved playing as the construction worker as she had the drone to ride into just about any area. I completed about 90% of the game with her. I've played the game twice already and loved it- and will play again in the future. I think it's much better than some of the reviews it's received. Give it a shot!
Aggregate Gamer Reviews
Watch Dogs: Legion takes the franchise in an interesting new direction with the ability to recruit and play as (almost) anyone. However, most of the recruitable characters feel fairly vanilla and the voice acting is often sketchy, at best. I do wish there was something in place to make playable characters stand out a bit more, as seeing them die or get kidnapped felt largely inconsequential.
Ubisoft Toronto has done a fine job in bringing a broken, near-future London to grim life in Watch Dogs: Legion, and playing as anyone you like has a certain appeal, but ultimately, it doesn't quite work as well as one might have hoped.
9.00
The graphics of the game are very solid although some of the character facial animations seem a bit dated at times but in no way detract from the game. In the end Watch Dogs: Legion is a winning new entry in the series and I look forward to the online option of the game which is due in December.