Gamer Reviews
16286 Reviews
8.79
NA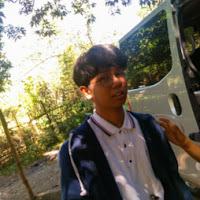 8.00
Watch Dogs 2 opens the full of life San Francisco to the players with it's amazingly improve hacking gameplay system, but same as its predecessor its story and missions still suffers from repetition.
7.50
Loved it....better than the first one
Aggregate Gamer Reviews
8.00
I could not be happier with the direction Ubisoft took with Watch Dogs 2, casting off the serious tone of the first game and replacing it with bright colors, fun characters, and light humor. Combat is pretty boring, but the multiple hacking options almost making shooting obsolete in the right hands.
8.50
When I had finished Watch Dogs 2 I did it with a huge smile on my face. It's always nice to see a series completely turn around from something decent that needs work to something genuinely impressive. If you're looking for a game to scratch that open world itch, then you shouldn't look much further as Watch Dogs 2 can easily scratch that itch. Plus, you get to actually pet dogs, so that's a definite improvement.
8.00
Watch Dogs 2 is missing a bit of refinement, and has had issues with multiplayer, but joining DedSec is still a riot and a half. It's high energy fun with engaging characters, and you can make an entire city your playground.