Gamer Reviews
4840 Reviews
7.94
NA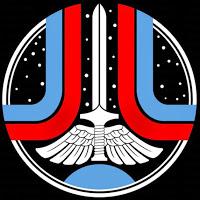 7.00
Somber and evocative, "Vampyr" is a budget RPG that tells a great story. The action is fine, scaling nicely and offering enjoyable enemy variety, but once I settled into my move combos I was basically unstoppable. As a character-laden experience, you'll do lots and lots of talking ... but you get out what you put in. Being able to choose who lives and dies is gratifying, especially when you meet characters that just deserve it; however, as you learn more about their stories you'll find that things are never as simple as you'd think.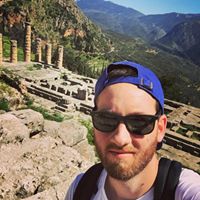 7.00
Vampyr was promising but it has serious flaws that makes it an OK game.
I was very excited when the first trailer was released, and that may explain some disappointment, but the game is objectively painful.
The gameplay is good, soul's like we could say, and it works quite well.
The character xp evolution is well thought: having to sleep from one night to the next to evolve, impacting the world outside at the same time (according to some of your actions) is a pretty great idea.
The soundtrack is incredible, I love it and it scares the shit out of me at the same time, well done !
The global atmosphere and the gameplay just made me want to complete the game as much as possible, and I would have given it a better score if there wasn't so many flaws.
I like the game, I do, but at the end it's just so redundant.
There are only 4 neighbourhoods/areas and you'll have to go back and forth to complete investigations and main story.
You have 40+ PNC with an individual story that is somehow link to the bigger picture, and you can help them (and help you gaining xp) by resolving investigations. But most of the dialogs are useless and repetitive. At some time I started speeding the dialogs because I knew the answers in advance 3 times on 4.
Sadly enough: no quick travel, so you have to go the same streets over and over again. Add to that some serious screen freezing and you just want to get over this goddamn game.
I like to explore games, but this one is at the same time exploration-friendly and exploration-hater. You unlock some parts of each areas only by doing the main quest, so all previous exploration ended up quite useless as you have to come back to the area (sometimes multiple times).
I think it's a very good start for Dontnod who didn't do a similar game before, there is plenty to keep, but also plenty to improve.
I would love a Vampyr 2 to see who they learned from this one, I'm sure it would be great.
Aggregate Gamer Reviews
8.50
Weighty life-or-death decisions all but ensure that players will want to run through the campaign multiple times to see how things would play out differently by killing or saving certain individuals, or by upgrading certain abilities earlier or later. Vampyr is a cinematic, single-player experience well worth your time and money. A harrowing adventure await those who are willing to sink their time into Vampyr.
8.00
Exploring London and uncovering secrets is always an engaging affair, and the combat never fails to get the adrenaline pumping. But trumping it all is the freedom that Vampyr grants you to be a devious agent of the undead or a doting doctor. Often the choices you make won't be so clear cut, but that's what makes Vampyr so interesting. It doesn't simply deal in absolutes, but many shades of grey.