Gamer Reviews
1915 Reviews
8.44
NA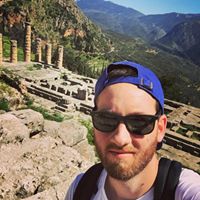 7.00
Vampyr was promising but it has serious flaws that makes it an OK game.
I was very excited when the first trailer was released, and that may explain some disappointment, but the game is objectively painful.
The gameplay is good, soul's like we could say, and it works quite well.
The character xp evolution is well thought: having to sleep from one night to the next to evolve, impacting the world outside at the same time (according to some of your actions) is a pretty great idea.
The soundtrack is incredible, I love it and it scares the shit out of me at the same time, well done !
The global atmosphere and the gameplay just made me want to complete the game as much as possible, and I would have given it a better score if there wasn't so many flaws.
I like the game, I do, but at the end it's just so redundant.
There are only 4 neighbourhoods/areas and you'll have to go back and forth to complete investigations and main story.
You have 40+ PNC with an individual story that is somehow link to the bigger picture, and you can help them (and help you gaining xp) by resolving investigations. But most of the dialogs are useless and repetitive. At some time I started speeding the dialogs because I knew the answers in advance 3 times on 4.
Sadly enough: no quick travel, so you have to go the same streets over and over again. Add to that some serious screen freezing and you just want to get over this goddamn game.
I like to explore games, but this one is at the same time exploration-friendly and exploration-hater. You unlock some parts of each areas only by doing the main quest, so all previous exploration ended up quite useless as you have to come back to the area (sometimes multiple times).
I think it's a very good start for Dontnod who didn't do a similar game before, there is plenty to keep, but also plenty to improve.
I would love a Vampyr 2 to see who they learned from this one, I'm sure it would be great.
Aggregate Gamer Reviews
7.00
The people you're trying to save, or deciding to eat, are fleshed out well enough, and with enough complexity, to leave you making decisions based on what you believe, not through totting up some in-game metric. It's a very narrative focused game with some rough edges, and a slow conversation heavy pace, but the shape overall is an enjoyable take on a gothic vampire fantasy.
8.50
The bottom line: Vampyr is a great experience. Its fun story will keep you intrigued for hours upon hours, and refined and simple gameplay will keep you hooked for even more. While the game does suffer from a few bugs and texture problems here and there, it doesn't stop it from being a terrific game, one might even call it a sleeper hit.