PS4
Uncharted: The Nathan Drake Collection
Gamer Reviews
29032 Reviews
9.30
9.21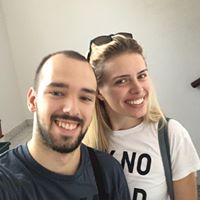 8.30
1. Uncharted Drake's Fortune 7.30 / 10.00
First Uncharted in collection wasnt really something that i liked that much.It was fun for some time,but shooting and climbing are so terrible. Story isnt that great,but ok. Graphics are good for that old game. Not bad game ,but not great either. Weakest in collection.
2. Uncharted 2 Among Thieves 9.20 / 10.00
Where to start,everything in this one is really good. Story becomes really better,combat much more fun and less frustrating,but action sequences like one on train are best part. Location are excellent,and nicely done. Best one from three.
3. Uncharted 3 Drake's Deception 8.40/10.00
Third game is really good and fun , but for me step back from second. Story is maybe even better ,and location are still great.
But combat and climbing gets frustrating again.
Aggregate Gamer Reviews
7.00
Time has not been kind to Uncharted, then, but the latter two games are still enjoyable, despite their many flaws. The obvious influence of Saturday serials of the 50s (and the films which were inspired by them from the 80s) is interpreted well, dragging players through to the next big set-piece, and while he is a serial killer and mad war/conflict profiteer, Drake is also a somewhat charismatic shit-eating grin of a man, as are his friends.
Despite the market becoming saturated with remakes, re-masters, and re-releases, the Nathan Drake Collection is one that both fans of the series will enjoy for its slight improvements, and, those that missed it the first time around can enjoy as a series that stands up pretty well to father time.
8.00
I can't imagine a better way to encapsulate this collection. Uncharted: Drake's Fortune was a fine game in 2007, but its wrinkles are deeper now, its age more apparent. With Uncharted 2 and 3, though, Naughty Dog transcended Drake's own small beginnings. The Nathan Drake Collection is a firsthand account of Naughty Dog's growth as a storyteller, and this collection is the best way to relive that history, and witness its transformation up close.