PS4
Uncharted: The Nathan Drake Collection
Gamer Reviews
58225 Reviews
9.26
NA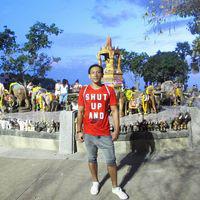 7.50
I have never played The Uncharted games until I purchased this collection. First of all, this collection is definitely worth the price. Since I played all three games consecutively, I see them as one long game. Sure, there were noticeable graphical and to some extent gameplay improvements along the way, but all three games seems pretty similar. I don't know how many years actually separated individual games, they are good but there were not much remarkable changes from one to the next.
In summary, they are basically chapters of shooting and puzzles and ending with an elaborate shootout or some chase sequences on horses or vehicles while you shoot more incoming enemies. Rinse and repeat.
Let me emphasize that they are fun but I've never been a fan of a linear shootout games like this. If it's not for the actual 3 games in 1, I don't even think I'd give it more than 7/10.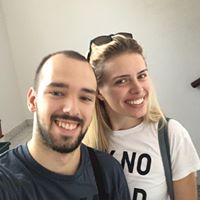 8.30
1. Uncharted Drake's Fortune 7.30 / 10.00
First Uncharted in collection wasnt really something that i liked that much.It was fun for some time,but shooting and climbing are so terrible. Story isnt that great,but ok. Graphics are good for that old game. Not bad game ,but not great either. Weakest in collection.
2. Uncharted 2 Among Thieves 9.20 / 10.00
Where to start,everything in this one is really good. Story becomes really better,combat much more fun and less frustrating,but action sequences like one on train are best part. Location are excellent,and nicely done. Best one from three.
3. Uncharted 3 Drake's Deception 8.40/10.00
Third game is really good and fun , but for me step back from second. Story is maybe even better ,and location are still great.
But combat and climbing gets frustrating again.
Aggregate Gamer Reviews
8.50
Uncharted: The Nathan Drake Collection is an exercise in reestablishing familiarity with one of Sony's most recognizable faces. Almost everything new in the game is ancillary, but what makes this retrospective collection worth consideration is the the quality of design the original games brought to the table.
9.00
Missing bells and whistles aside, these three exemplary games have never looked or played better than they do here, so whether you've played them before or not, Uncharted: The Nathan Drake Collection should be in your library. These games have aged remarkably well, they're still an absolute blast to play, and their characters are as charming and memorable as ever.
9.00
With such a rapid advancement in the industry, the trilogy hasn't aged perfectly (especially Drake's Fortune), but all three still hold up and are some of the most cinematic experiences to grace the format. Anybody who'd like to replay the series or experience it for the first time before the looming release of Unharted 4 have no reason not to pick up The Nathan Drake Collection; it's simply the best way to experience three great games.