PS4
Uncharted 4: A Thief's End
Gamer Reviews
28793 Reviews
9.64
9.75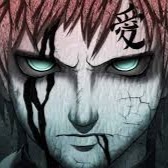 10.00
This should be in every games collection ????????
10.0
In some ways it feels like I'm playing Uncharted for the first time again, living that sense of incredulity and adventure as we join Nathan Drake and his charming half-tuck for one final adventure rooted in love and sacrifice. It's a bittersweet feeling, but they've gone all in to make sure that A Thief's End is the Uncharted finale that the fans deserve.
10.0
How we pass down the ones that inspire us. How an old photo of three friends sitting on a pile of gold can unleash a flood of memories. Uncharted 4 is a challenge to the medium. In its writing, in its design, in its understanding of what makes games unique, Uncharted 4 is something to aspire to. It's a shining example. And we'll be talking about it for years to come.
9.00
Naughty Dog has done it again, creating a cinematic marvel that sets the bar for the action genre. There are a couple of off moments throughout the story and the multiplayer, while a decent component, lacks the variety other games deliver, but the thirteen hour single player campaign will blow you away.