PS4
Uncharted 4: A Thief's End
Gamer Reviews
29030 Reviews
9.64
9.88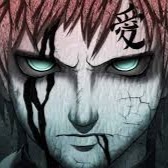 10.00
This should be in every games collection ????????
10.0
In some ways it feels like I'm playing Uncharted for the first time again, living that sense of incredulity and adventure as we join Nathan Drake and his charming half-tuck for one final adventure rooted in love and sacrifice. It's a bittersweet feeling, but they've gone all in to make sure that A Thief's End is the Uncharted finale that the fans deserve.
Uncharted 4: A Thief's End is one of the few PS4 exclusives that lives up to the "Greatness Awaits" slogan. There's a special element to games from Naughty Dog that deliver the type of single player experiences that can stand on their own, offering the perfect blend of story telling, visuals, and gameplay -- everything else I just consider a bonus.
8.00
Despite the early stops and starts, Uncharted 4 finds its feet and provides an eventually satisfying end to Nate's fortunes.