Gamer Reviews
2340 Reviews
9.30
NA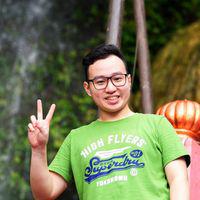 5.00
I could only give it a 5 solely because of the gameplay was fun and exciting. I felt like the game is done in a rush, story-tellings are very bad when there are so many good examples out there.
Aggregate Gamer Reviews
9.00
The combat is ridiculous amounts of fun with brand new variety available that showcases the wonderful differences between each character and their play styles. The music and visuals are truly at the top of their game and make the experience all the more enjoyable with how wonderful they are at all times. Anyone who enjoys action RPGs should pick up Trials of Mana as it's a fantastic experience worth replaying time and time again.
7.20
Trials of Mana reaches for that bar, perhaps even grasping it. The graphics are lovely, the music is compelling, and the combat is engaging. It's a weird, beautiful action RPG with enough hooks to keep me on the wire to the very end. The story may be wafer thin, the characters might be flat, and their dialogue might be clumsy, but the core remains intact. Whether you've played the original or not, Trials of Mana should be on your ARPG radar.