Gamer Reviews
2645 Reviews
9.33
NA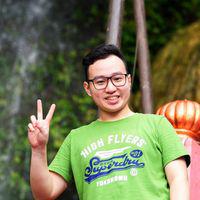 5.00
I could only give it a 5 solely because of the gameplay was fun and exciting. I felt like the game is done in a rush, story-tellings are very bad when there are so many good examples out there.
Aggregate Gamer Reviews
8.00
Though not a perfect game, Trials of Mana is still a solid remake of a 2D classic that tragically never made it to the West until now. With a fun and strategic battle system, ample character class customization, impressive visuals, a fantastic soundtrack, and a post-game story episode with new classes for each playable character, Trials of Mana is an easy recommendation to both fans of the franchise as well as newcomers looking for an entry point into the series.
9.00
The combat is ridiculous amounts of fun with brand new variety available that showcases the wonderful differences between each character and their play styles. The music and visuals are truly at the top of their game and make the experience all the more enjoyable with how wonderful they are at all times. Anyone who enjoys action RPGs should pick up Trials of Mana as it's a fantastic experience worth replaying time and time again.
7.00
As awful as the acting is though, it's not enough to completely ruin Trials of Mana. If you're a fan of JRPGs you'll find a lot to like here. It looks great, it's easy to play, and it's not the longest slog in the world – you'll see the credits roll in about 20 hours. Sure, there are a few frustrations, but it remains true to the Mana series and overall provides an enjoyable – if a little uninspiring – adventure for fans of the genre.