Gamer Reviews
33632 Reviews
9.22
NA
6.00
I find these games quite boring ...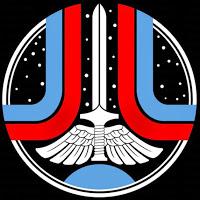 8.00
A visionary and innovative game that combines story and strategy into a unique experience. The compelling art style, voice acting, and music blend with the deep strategic possibilities found within the mod system. Recommended for those seeking something new and weird and wonderful.
Aggregate Gamer Reviews
8.50
Transistor may look like another pretty face favoring style over substance. It's oozing with style and aesthetic charm, and it drew me into its weird and wonderful world immediately. But its beauty is outshined by combat deep enough to sink into for hours and hours. The game's vision is intoxicating, and its execution is inspired.
9.00
Though it can be vague, strange, and inaccessible, Transistor is one of the strongest games of 2014 so far. Its unique take on standard video game practices make it feel undoubtedly fresh. With strong combat, great enemy design, and a lovely story, Transistor will reward those who put in the time. Its parts are solid, but as a whole, it's a wonderfully sound, beautiful RPG that will stick with players for a considerable amount of time.
9.00
Transistor's the kind of game that made me immediately jump back in to take on New Game Plus. I wanted to continue exploring the excellent combat in new, more challenging scenarios. I wanted to double back on the areas that I'd missed the first time through, and try to fill in the gaps of the fantastic story. But most of all, I wasn't ready to leave Red or her world behind.