Gamer Reviews
33621 Reviews
9.22
NA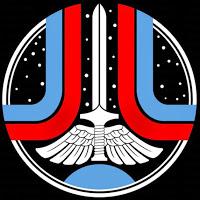 8.00
A visionary and innovative game that combines story and strategy into a unique experience. The compelling art style, voice acting, and music blend with the deep strategic possibilities found within the mod system. Recommended for those seeking something new and weird and wonderful.
Aggregate Gamer Reviews
9.00
Following on from Bastion, I doubt many would have begrudged Supergiant from heading down the same path again. While Transistor does hold certain similarities, such as having the constant presence of a voice and the general underpinnings of the action RPG gameplay, the Turn planning phase completely transforms the manner in which you will tackle a fight, making it a far more considered and tactical experience.
9.00
Great combat mechanics and excellent writing help Transistor transcend the familiarity of its individual components. A gorgeous, intriguing, and ultimately moving tale, Supergiant's sophomore effort builds on the strengths that made Bastion so memorable without feeling like a mere retread.
9.50
Transistor is such a finely woven creation, I didn't want to risk giving away any details and detracting from anyone's personal experience of the game. I hope this fact can justly illustrate how great of a game it really is... I think just about anyone will enjoy at least some part of this title, if not thoroughly enjoy the whole. Give this game the time and love it deserves, as I can wholeheartedly say that a lot of time and love was put into creating it.