8.70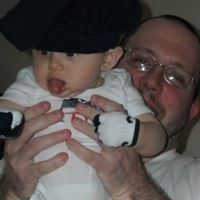 9.50
Put simply, it is the best "Diablo clone" that has ever been made.
Aggregate Gamer Reviews
Overall, Torchlight II is a very solid console port. The gameplay loop is generally satisfying despite the minor annoyances, and can even feel a bit zen once the player manages to sink fully into the rhythm. Torchlight II does not do anything remarkable for the action hack-and-slash genre, but functions as a good spiritual successor to Diablo II and makes for a good alternative for hack-and-slash fans who were put off by Diablo III.
7.00
Torchlight II is an older title that feels its age at times. Nevertheless, it remains a solid example of its genre and will keep you occupied for hours on end. Multiplayer, an expansive upgrade system, and a sea of worthwhile loot make up for the repetitive gameplay.
9.00
The art style, combat mechanics, and even loot drop loop are so finely tuned that it feels like the game fits in as well now as it did, seven years ago. With the obvious exception of the big boys over at Blizzard, the argument could be made that this is the best dungeon crawler on current generation consoles. Read more at https://www.playstationlifestyle.net/2019/09/06/torchlight-ii-ps4-review-lighting-the-way-ps4/#6dlb3S28XIatVXby.99The art style, combat mechanics, and even loot drop loop are so finely tuned that it feels like the game fits in as well now as it did, seven years ago. With the obvious exception of the big boys over at Blizzard, the argument could be made that this is the best dungeon crawler on current generation consoles. Read more at https://www.playstationlifestyle.net/2019/09/06/torchlight-ii-ps4-review-lighting-the-way-ps4/#6dlb3S28XIatVXby.99