PS4
Tomb Raider: Definitive Edition
Gamer Reviews
28509 Reviews
9.43
8.00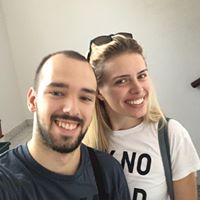 8.20
Really good game and my first on PS4. Its looking good,combat is great,and story is fine.But best thing about this game are action sequences,it really sometimes looks like some good action movie.
Aggregate Gamer Reviews
9.10
The upstep in visual detail from the older console versions is a nice bonus, but Tomb Raider didn't need massaging. It's the same well-realised action reboot for Lara Croft that came as such a pleasant surprise last year. It's still well-written, sympathetic, exciting, beautiful, and just incredibly well-made.
9.00
Is the Definitive Edition worth buying? The improvements are too subtle and gimmicky for me to recommend that experienced Tomb Raiders--people who have already finished the game on PS3 or Xbox 360--drop $50 / £40 on the next-gen version. ...It's still brilliant, and the Definitive Edition is the superior version.
8.00
While all of these positives remain a huge plus, though, Tomb Raider still has plenty of flaws, the story being its biggest misstep. Incredibly obvious and packed full of cliches, you can't help but cringe at some of the dialogue as people speak to each other as if they were reciting a GCSE play. The Last of Us would laugh Tomb Raider out of the playground.