PS4
Tomb Raider: Definitive Edition
Gamer Reviews
30256 Reviews
9.43
8.22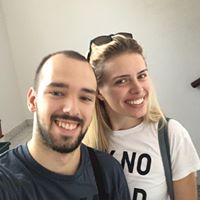 8.20
Really good game and my first on PS4. Its looking good,combat is great,and story is fine.But best thing about this game are action sequences,it really sometimes looks like some good action movie.
Aggregate Gamer Reviews
6.00
It's hard to really rate something like this. It's a great game that is of value to anybody who hasn't yet played it, and those people really should pick up this version above all else. To anybody else, however, I struggle to see the worth at all. ...Tomb Raider is a terrific game, and the Definitive Edition is a gorgeous looking version of it. It's the same game it was in 2013, though, with no further improvements justifying its "definitive" status.
9.00
Tomb Raider remains one of the better action games to have been released in the last twelve months, and it gives the next generation consoles some life in a rather dry time. This is without doubt the definitive console edition of Tomb Raider, but the completeness and subtle visual enhancements are not enough to warrant another playthrough. If you somehow missed the many opportunities to tryout Lara's rebooted fiction, then the Definitive Edition offers a remedy for that.
8.00
While all of these positives remain a huge plus, though, Tomb Raider still has plenty of flaws, the story being its biggest misstep. Incredibly obvious and packed full of cliches, you can't help but cringe at some of the dialogue as people speak to each other as if they were reciting a GCSE play. The Last of Us would laugh Tomb Raider out of the playground.