PS4
Tom Clancy's The Division
Gamer Reviews
44663 Reviews
8.60
NA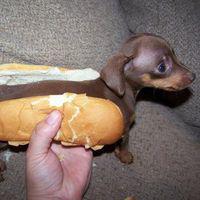 3.30
full of bugs. just super disseponted
Aggregate Gamer Reviews
6.50
Tom Clancy's The Division is overwhelmingly okay. It will drown you in its abundant okayness, so okay is it in terms of playability and content. It's a game of just enoughs – it's just exciting enough to avoid being boring, just polished enough for the numerous glitches to be less offensive, and features co-op just fun enough to make the whole thing relatively worthwhile.
6.70
There's definitely some decent meat to chew on in The Division, but it's usually surrounded by too much gristle to enjoy it for long. Both in combat and out, there are some clearly good ideas, especially the tense and dangerous Dark Zone. But they're not spread evenly or interwoven cleanly enough to form a cohesive, consistently enjoyable loop.
9.20
Cooperative play is a joy, an abundance of gear means your agent is ever-evolving, and an air-tight narrative set within a game world that is unmistakably Tom-Clancian provides a sense of purpose and urgency that makes it nigh impossible to put the controller down.