Gamer Reviews
22064 Reviews
9.12
8.67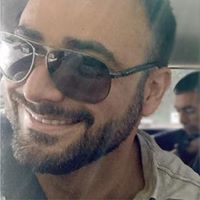 10.00
Best FPS campaign ever. Nothing comes close.
I have the feeling that this games deserves even more....a lot more acknowledgment.
Very simple, but also very original and effective.

10.00
Perfect. In termes of variety, in game balance, visuals this game has it all. I mean there is no better feeling to kill a pilot midair with your titans lazer shot even the sound effect is perfect. The best fps game of all time
Aggregate Gamer Reviews
9.00
The formula for Titanfall 2 is relatively straightforward, and many of its signature features can be found in other games since past, but the high quality found in Titanfall 2's most fundamental elements cannot be denied. Shooting is fluid, campaign missions are creative, and the multiplayer will keep you hooked for quite some time; what more can you ask for?
9.00
Titanfall 2 demonstrates a vitality that its predecessor couldn't. Whereas the first Titanfall kept up its breakneck pace throughout the entirety of every match, Titanfall 2 understands that sometimes, dialing things back for a few moments can make the long run much more enjoyable. In many ways, Titanfall 2 feels like the game Respawn should have made in 2013. It's a fantastic sequel. It's a fluid shooter. It's a spectacular game.
9.50
The campaign's story may suffer from frequent moments of banality, but its inventive gameplay, entertaining baddies, and glossy pacing make for an unexpectedly catchy adventure. Meanwhile, the multiplayer is swift and chaotic in all the right ways, adding to the impressive crop of multiplayer shooters EA's been able to cultivate this past year.