Gamer Reviews
7673 Reviews
9.51
NA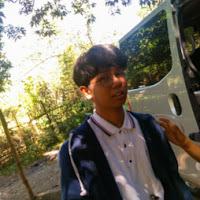 9.00
Although it may not have important decision making from other Telltale Games, The Wolf Among Us is very true from its FABLE source combine with a amazing writing and a noir setting, this game is really worth your time.
Aggregate Gamer Reviews
7.00
Indeed, the audio glitch is particularly problematic in this port, and while the framerate is cleaned up, we can't help but feel that the developer should be doing more with the hardware available to it. This is still a great game, but it's not the polished up final product that you may have been hoping for.
8.00
Overall, the Wolf Among Us did not live up to the expectations that The Walking Dead created, which is not surprising. However, what is surprising, is just how far below that mark it hit. It is not a terrible game, just a little better than okay game. Telltale should learn from their experience here that it is very obvious when corners have been cut and a game is rushed. Seeing what they did with the first episode of The Wolf Among Us tells me they definitely could have made something on the level of The Walking Dead.
8.00
It's a triumph of tight plotting, wild imagination, and sure-handed direction. It's a game that never flinches in taking its story and its chain-smoking protagonist everywhere it can. The kind of cop we leave Episode 5 with is more a product of his environment than perhaps any other Telltale protagonist so far. Fabletown will remember that, and so will you.