PS4
The Witcher 3: Wild Hunt
Gamer Reviews
50258 Reviews
9.63
9.43
10.00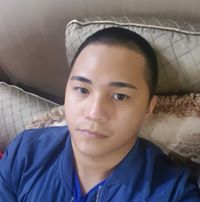 10.00
What a game. Such a long and great story and superb RPG with such graphics and gameplay. After playing skyrim this game was masterpiece. I did never expected and RPG to be soo deep, beautiful and smooth. I not have a 10 as presence of few bugs and some other minute reason but I assure it wont bother you much. This game combat mechanics are so fresh feeling and riding on your horse in sunset is such a pleasure.
The dialogue are very cleverly written and memorable characters are created. If you are a single player gamer or prefer this genre and don't have this game, so what are you doing get it.
Also I would recommend a Goty edition as it contains all post adventures of geralt which will combined consume your hundreds of hours.
My favourite line when geralt encounter monster is
"Damn! You are ugly" just loved it.
😍
9.00
The Witcher 3: Wild Hunt is a stupendous achievement for CD Projekt Red. This is a studio rich in love for the RPG genre, and it shows. With each consecutive release, their craft has been finer and finer tuned. If Wild Hunt is any indication, the next game from the Polish band of gamers will be something to behold. Most of you are probably already playing Wild Hunt and loving it. ...This is not one you want to miss. The Witcher 3: Wild Hunt an absolute classic.
9.50
The Witcher 3: Wild Hunt is an emotional cavalcade across an enormous, compelling world that shows the love and sweat poured into its creation in every tree, building, character and quest. It's almost everything I ever wanted from RPGs and open world games combined, and hopefully it will set an example for future games within the same space.
10.0
The Witcher 3: Wild Hunt is equal parts daunting, accessible, beautiful and hideous, but every aspect combines in such a remarkable way that it's nearly impossible to not give it a sweeping recommendation. ...2015's largest game to date is its best so far, as the marriage of seemingly endless open-world content and engaging storytelling make The Witcher 3: Wild Hunt a superlative experience.