Gamer Reviews
6568 Reviews
7.90
NA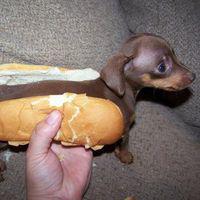 2.60
the worst of the souls game. hated about everything
Aggregate Gamer Reviews
6.50
The Surge is a mix of interesting ideas and hiccups in execution. While there's no doubt that it will resonate with a specific, hardcore audience, it's missing just enough to alienate a generalized audience. Its combat is challenging, but not perfect; its story starts with a compelling hook but falls flat shortly after.
8.00
If this genre of games inspired by the Souls series is going to continue, it is important that future titles in it can build upon what has already been established and try to do something new with it. That is why I am so happy The Surge is able to do so. Even if it falters in a few areas, the game's limb targeting and Core Power mechanics coupled with its unique world create a fun experience that even people like me, who aren't mega-fans of the Souls series, can enjoy.
6.50
The Surge's engaging risk/reward combat system and obsession with gear will compel you to want to fight your way through a cataclysmic sci-fi hell. But the repetitive enemy types, uninspired visual design, and unfortunate lack of polish leaves the game feeling soulless.