Gamer Reviews
2208 Reviews
9.26
9.00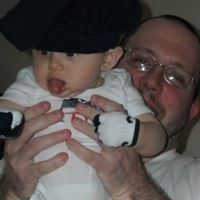 9.00
It is not quite Fallout, but it is very well done and fun to play.
Aggregate Gamer Reviews
8.50
In the end, The Outer Worlds has flaws that need to be addressed by its developers in potential sequels but I still had an absolute blast with it. In the current AAA market, it's simply a breath of fresh air so give it a shot when you have the chance.
9.50
While saying something like "The Outer Worlds is out of this world" may be low-hanging fruit for a writer, it isn't a false statement. This game rewards player choice and experimentation on a level I have not seen since The Legend of Zelda: Breath of the Wild, and it manages to do so in both gameplay and story. With the best writing of any game thus far in 2019, any fan of RPGs needs to play The Outer Worlds. And no, The Board totally isn't making me write th-
10.0
The Outer Worlds is an impressive spiritual successor to Obsidian's work on Fallout: New Vegas, mixing familiar design elements and the same zany attitude with an imaginative new universe and even deeper role-playing. While you can breeze through the main questline a bit quicker than in similar games, this is the sort of RPG experience you'll want to play through multiple times, with multiple builds, to see all the systems and narrative paths on offer.