Gamer Reviews
4987 Reviews
9.11
7.50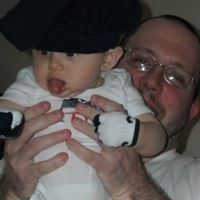 9.00
It is not quite Fallout, but it is very well done and fun to play.
Aggregate Gamer Reviews
8.50
Obsidian takes the aging Bethesda open-world RPG formula and makes it feel fresh with an outer space setting, shorter length and incredibly sharp writing that should appeal to fans of that signature style of game and fun sci-fi adventures.
8.00
The Outer Worlds cements itself as an incredibly memorable RPG. Obsidian has built a vibrant and freeing world that is fresh, exciting, and ripe with galactic potential that will hopefully continue being explored in sequels. Even with its shortcomings, its easy to see Obsidian's newest RPG bordering on instant classic status.
9.00
The Outer Worlds is a lot, in the best way possible. It packs so much RPG goodness into a tight package that fans are going to be engrossed from beginning to end. More importantly, the choices presented to them are so inviting and diverse that it will be easy to start up a second playthrough and feel like new experiences are on the horizon. Put simply, The Outer Worlds is the deep sci-fi RPG that gamers have been promised from so many franchises, and only now has been delivered.