Gamer Reviews
2805 Reviews
9.16
9.00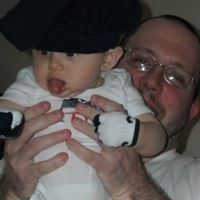 9.00
It is not quite Fallout, but it is very well done and fun to play.
Aggregate Gamer Reviews
9.00
The Outer Worlds is a kooky space opera with beautiful aesthetics, a deeply engaging cast of characters, and a tightly focused storyline. Kick the hornets' nest, smoke the insects out, or sneak past: your choice might just topple a mega-corporation or two.
8.50
Obsidian takes the aging Bethesda open-world RPG formula and makes it feel fresh with an outer space setting, shorter length and incredibly sharp writing that should appeal to fans of that signature style of game and fun sci-fi adventures.
9.00
The Outer Worlds is an excellent attempt at capturing the Fallout formula in a new setting. It's honest about what it's trying to be, and it never shies away from it. While it may lack the sheer size of Bethesda's behemoth, The Outer Worlds still captures the fun and enjoyment of exploring, completing quests, finding new loot, and being a futuristic adventurer. Anyone who enjoyed the previous-generation Fallouts or is looking for a solid RPG will find a lot to like in The Outer Worlds.