PS4
The Last Of Us Remastered
Gamer Reviews
218690 Reviews
9.59
NA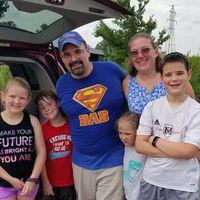 9.70
I'm new to the Playstation ecosystem with the PS5. So there was a huge back catalogue that I've gotten to explore that has been amazing. I heard how amazing this game was but I was unsure. Before this game, I really avoided anything that dealt with zombies. But I decided to give it a chance. It was one where my wife watched the entire game. And the story was gripping and at times heartbreaking. There is no player agency; you can't impact the story. But the set pieces are nearly perfectly designed to tell the story they wanted to tell. I really enjoyed the crafting and upgrading but was constantly worried about missing stuff so I'm sure I spent more time playing the game that most.
This one beats out the sequel for me. And this one is one of the best gaming experiences I've had and one that I was happy my backseat gamer wife could enjoy with me.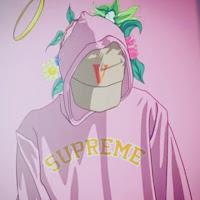 9.40
I recommend this to people who love zombie games because it is a very long and independent story that gives you a big adventure, go ahead and get this game if you have the money to waste, I recommend this before you buy part 2. Good game :)
I highly enjoyed the game, much because of its story. It did not grab me with the gameplay though. To me it was a chore to play sometimes. I also found the AI of the enemies to be annoying sometimes. I get that the human enemies have a repetetive patterns, but it does not make sense that the "zombies" have it as well. Made it hard to be sneaky as they often crossed the same paths, over and over again. So to me te game was a bit overrated. The multiplayer was meh, but don't affect this score.
9.00
More than once I looked at the clock only to realize I had been playing for several hours without realizing it, and that's a pretty strong endorsement. Players who missed this on the PS3 will find a lot to like here, but for those who have already completed it I doubt the graphical upgrade is worth another play through.
9.00
Simply put, The Last of Us: Remastered is just better than the PS3 version. If you are lucky enough to be experiencing The Last of Us for the first time, then you are in for an amazing treat. If you have already purchased the original game, then still consider picking this up. Heck, trade in your PS3 version if you can. This is by far the definitive version of the game, and if you can get the price reduced even a little bit it's likely worth your money.
10.0
All told, The Last of Us Remastered is the best version of one of the last generation's best games. Those expecting it to look totally 'next-gen' may be disappointed, as even at its peak it resembles a last-generation game being played at Ultra settings on PC. Still, it's obvious a lot of work and care has gone into this, and it will please both newcomers and old fans alike.