PS4
The Last Of Us Remastered
Gamer Reviews
185776 Reviews
9.59
9.63

10.00
9.50
One of the best games of naughty dog after unchart 4.....must play....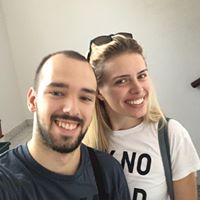 9.60
One of best games ever. Story is great,characters are really good,and after some time you really start to care about them.
Good gameplay,nice graphics and difficulty is good.Its not hard game ,but its challenging.
9.00
More than once I looked at the clock only to realize I had been playing for several hours without realizing it, and that's a pretty strong endorsement. Players who missed this on the PS3 will find a lot to like here, but for those who have already completed it I doubt the graphical upgrade is worth another play through.
8.00
The Last of Us is a great action game that you should play if you haven't already. And if you have played it before, the improvements here aren't so dramatic as to make the game feel like a new experience, but it is definitely one worth revisiting. In the world of The Last of Us, as in our own world, love might destroy you, but it's also one of the only things worth fighting for.
10.0
...a mighty fine looking title, and its framerate and resolution improvements only serve to solidify that. Of course, the onboard add-on packs and smattering of superfluous extras ensure that this is the definitive edition of an already outstanding affair – but, unsurprisingly, it's the touching tale at the heart of the package that once again sets it apart from its peers.