Trailer, Gameplay, & Screenshots
Buy now
About this game
Summary
In a strange and mystical land, a young boy discovers a mysterious creature with which he forms a deep, unbreakable bond. The unlikely pair must rely on each other to journey through towering, treacherous ruins filled with unknown dangers. Experience the journey of a lifetime in this touching, emotional story of friendship and trust.
Gamer Reviews
3986 Reviews
8.83
9.00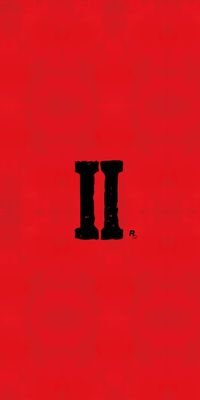 9.00
Μια πανέμορφη, γλυκιά και μπορώ να πω και συγκινητική ιστορία.. Απο τα λίγα παιχνίδια που πραγματικά με άγγιξαν βαθιά σεναριακά και ατμοσφαιρικά.. Δεν υπάρχει σύγκριση αλλά τα συναισθήματα που μου έβγαλε έμοιαζαν πολύ με την τανία Hachiko..
Ως προς τα υπόλοιπα ίσως είναι λίγο μονότονο, ίδιες περιοχές με ελάχιστες αλλαγές, σταθερό gameplay με παρόμοιους γρίφους χωρίς να μου μένει κάποιος αξέχαστος αλλά πραγματικά, η δομή του και η ατμόσφαιρα του δεν σε αφήνει στιγμή να τα σκεφτείς αυτά. Σχεδόν χρόνος απο τότε που το έπαιξα και ακόμα το θυμάμαι και συγκινούμαι..
Aggregate Gamer Reviews
8.00
Playing The Last Guardian reminds me a lot of playing Half-Life games: The actual moment-to-moment of working my way through the game involves an enormous amount of frustration and annoyance... but when I look back at it, all I see are the happy memories of the experience. That's due in large part to the incredible design of Trico, and also to the spectacular emotive ending. Make no mistake, though, you will want to tear your hair out throughout your journey with Trico... but patient players will find the payoff justifies the suffering.
8.00
If you can go into The Last Guardian with an understanding that its most important piece is the story of the boy and Trico then you will adore it. If you're the type to trumpet gameplay over narrative no matter what then you'll have a hard time forgiving this game its plethora of quirks. Regardless of The Last Guardian's AAA billing, it's very much a niche game that's not for everyone but I feel that those of you who choose to spend time with it will undoubtedly be pulled in by its magic.
The Last Guardian is a marvelous achievement in a number of ways. Its story is subtle, but beautiful. Its world is fascinating and mysterious. And Trico will go down as one of the best characters ever made for a video game. Players are in for a wonderful treat, but that quality comes at a cost. The game struggles to run well at times, and the controls can be a chore.