Trailer, Gameplay, & Screenshots
Buy now
About this game
Summary
In a strange and mystical land, a young boy discovers a mysterious creature with which he forms a deep, unbreakable bond. The unlikely pair must rely on each other to journey through towering, treacherous ruins filled with unknown dangers. Experience the journey of a lifetime in this touching, emotional story of friendship and trust.
Gamer Reviews
4697 Reviews
8.92
NA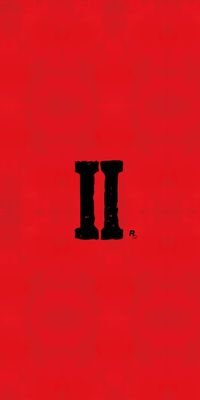 9.00
Μια πανέμορφη, γλυκιά και μπορώ να πω και συγκινητική ιστορία.. Απο τα λίγα παιχνίδια που πραγματικά με άγγιξαν βαθιά σεναριακά και ατμοσφαιρικά.. Δεν υπάρχει σύγκριση αλλά τα συναισθήματα που μου έβγαλε έμοιαζαν πολύ με την τανία Hachiko..
Ως προς τα υπόλοιπα ίσως είναι λίγο μονότονο, ίδιες περιοχές με ελάχιστες αλλαγές, σταθερό gameplay με παρόμοιους γρίφους χωρίς να μου μένει κάποιος αξέχαστος αλλά πραγματικά, η δομή του και η ατμόσφαιρα του δεν σε αφήνει στιγμή να τα σκεφτείς αυτά. Σχεδόν χρόνος απο τότε που το έπαιξα και ακόμα το θυμάμαι και συγκινούμαι..
Aggregate Gamer Reviews
9.00
Ultimately, The Last Guardian is as much an emotional, involving experience as it is a game. Actually scratch that: it's more an emotional experience than it is a game. It aims to make the player feel invested into the relationship and budding fondness between the boy and Trico much more than it relies on gameplay elements. It is, without a doubt, one of the games closest to a true art masterpiece that I ever experienced.
6.50
I wish I could say I love the game, that its plagued by only minor setbacks, but I cannot honestly do that. I can't look back at how much time was spent not enjoying myself, at how much time was spent actively wrestling with the game to wring anything worthwhile from it, and say I played the masterpiece many are going to say it is.
8.00
When "The End" appeared on my screen I wiped the mist from eyes, stood up and said to myself, "I loved that". Unlike anything I have ever played before, if you own a PS4 and have a soft spot for animals, give The Last Guardian a try. You might come away as pleased as I was that this game exists and that you were able to experience it.