Gamer Reviews
13674 Reviews
8.80
NA
9.80
This game is not perfect, but is a solid survival- horror game with great atmosphere, interesting story and challenging gameplay. Way better than The Evil Within 2.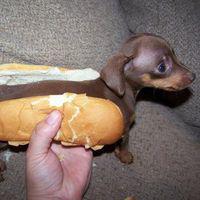 10.00
super good. one of the best horror games with bloodbourne
Aggregate Gamer Reviews
5.00
The result is that The Evil Within just winds up being a slog. It's an atmospheric slog with some cool art direction, granted (although its anemic, somewhat confused mad science story doesn't add much on that front). But it's a slog nonetheless, constantly punishing the player for not reading its mind. Dying in a game isn't scary — almost dying is. The Evil Within, however, never figures that out.
7.00
At its controller clutching best, The Evil Within evokes memories of Silent Hill's high points – but it's the Resident Evil comparisons that are most consistent throughout. ...Thankfully, legendary director Shinji Mikami doesn't disappoint in the gameplay department, forcing you to get creative with your plentiful combat options due to an unending absence of resources. It's here that developer Tango Gameworks finds the breathless brilliance within.
6.50
In the end, The Evil Within was a game that reeked of needing a better overall design philosophy and suffered because it didn't. There's fun to have here, but it will start to wear on you as you play the game. It's a good game to try to rent or borrow from a friend, but in the end, it's a title that didn't live up to expectations, and is another disappointment in the "horror" genre. There's some good elements to build off here though for future titles, the question will be if future iterations will be as muddled as this one was.