PS4
The Deadly Tower of Monsters
Gamer Reviews
3659 Reviews
8.01
NA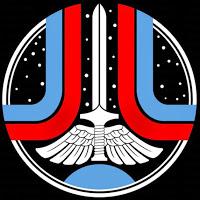 7.50
This is a fun romp through sci-fi schlock that feels like playing an episode of Mystery Science Theater. The game play is simple and challenge light, but the style, humor, and levels will put a grin on your face. A fun indie diversion, if you don't expect too much of it.
Aggregate Gamer Reviews
7.50
Fans of cult sci-fi films and/or Mystery Science Theater 3000 will get quite the kick out of The Deadly Tower of Monsters. You can't help but smile as you melee and shoot your way to the top of the emperor's tower, experience the ridiculous cut scenes, and literally fast forward and rewind the game as you would a VHS tape. Just like the movies it tries to emulate, the game is so bad with its special effects, dialogue, and set-pieces that's it's rather good.
7.50
In the end, The Deadly Tower of Monsters manages to accomplish exactly what it set out to do. It's a fun romp through the uncut commentary of an imaginary B-Movie. If nothing else, if you want a game to kick back and enjoy just for the sheer authentic cheese of it, you could definitely do worse than to give this one a shot.
8.00
The Deadly Tower of Monsters is unlike anything else in its genre. The theme and presentation carries it for the entire ride, and even though the combat can be mundane at times, the set pieces and commentary more than make up for it. Fans of classic B-movies would be remiss to pass on this quirky action title. Its personality and charm make it worth playing through on their own.