PS4
Tales of Vesperia: Definitive Edition
Gamer Reviews
1697 Reviews
9.27
NA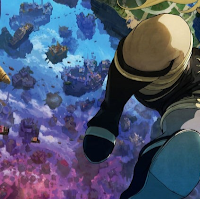 10.00
One of the best JRPGs of all time. This game is really great both in terms of story and gameplay. Highly recommended.
Aggregate Gamer Reviews
9.00
Ultimately, the question for many will be if Tales of Vesperia: Definitive Edition is worth picking up even if players have experienced it before. The answer, at least in my eyes, is a resounding yes. The addition of characters and story content makes it a fresh experience for western fans, and it is a game that still manages to capture the imagination even now.
8.00
Tales of Vesperia: Definitive Edition brings one of, if not the best Tales game to PS4, and that alone will no doubt be enough to persuade fans of the series. But really, ten years after its original release, Vesperia deserves more credit than that. It's a borderline classic Japanese RPG, and one that still holds up in 2019 thanks to a great cast of characters and some finely poised action.