PS4
Tales From The Borderlands
This is an episodic game. You will need to get the base game and all succeeding episodes to experience it as designed.
NA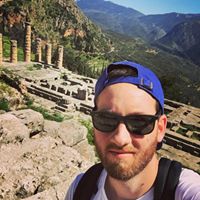 7.20
Quite fun to play even if this is more like an interactive movie than a real video game - many references at movies in the dialogues (show me the moneyyyyyy).
The story and characters are totally insane but I guess this is the world of Borderlands.
So : fun to watch/play, cool characters, easy to platinum
Aggregate Gamer Reviews
8.00
Experience Tales From The Borderlands all in one go and you'll find one of the best written and best acted story-based games of the last several years. So while the recent announcement of Borderlands 3 is all very good, we're just as excited about the prospect of a Tales From The Borderlands: Season Two.
With Tales from the Borderlands, Telltale Games has struck gold. Easily its best effort since the first season of The Walking Dead, Tales marries the series cheeky humour and laugh-out laughs with some properly touching and poignant moments. This is as essential as it gets.
8.90
Telltale Games tiene la fortuna de dar en esta ocasión con una franquicia que le viene como anillo al dedo. En primer lugar porque el estilo visual de los juegos de Borderlands aparecidos hasta el momento casan exactamente con lo que Telltale hace, por lo que no tenemos sensación de que sean productos diferenciados, sino totalmente complementarios. En segundo lugar, porque recibe un universo rico en matices, con carisma por doquier y con personajes muy bien construidos e instalados en una gran masa de fans.