Gamer Reviews
5139 Reviews
9.48
NA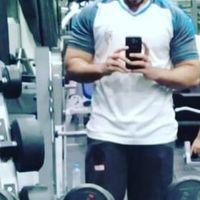 10.00
Aggregate Gamer Reviews
7.00
Having additional sets of fists to distract bosses and break up crowds can be a life-saver in the main campaign. But the additional modes, like competitive battles between players and boss rush, are more diversions than destinations. Streets of Rage 4's simple approach to combat and content is enjoyable in short bursts, but it doesn't have the hooks to keep you coming back. This beat 'em up feels like an homage to the '90s, but it's also stuck in that era.
8.00
All in all, though, Streets of Rage 4 is an admirable comeback for this long-dormant series. It looks great, sounds great, and plays very well. Even if the experience is relatively short, it's the sort of game you and your buddies can easily enjoy playing and re-playing. If you're craving some classic brawling action with a modern edge, these rage-filled streets are calling your name.
8.00
This might be a bigger issue if Streets of Rage 4 was a more expensive game, but at just $24.99, it is well priced for the content it delivers, though we could've used just a little bit more. What is there is extremely polished, addictive, and, above all else, incredibly fun. Streets of Rage 4 captures the nostalgic vibes of its glory days with a beautiful coat of paint and just enough modern flourishes to hook a brand-new audience, who we think will fall in love with a classic series if they give it a chance.