Gamer Reviews
4995 Reviews
9.47
NA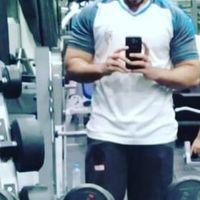 10.00
Aggregate Gamer Reviews
7.00
Having additional sets of fists to distract bosses and break up crowds can be a life-saver in the main campaign. But the additional modes, like competitive battles between players and boss rush, are more diversions than destinations. Streets of Rage 4's simple approach to combat and content is enjoyable in short bursts, but it doesn't have the hooks to keep you coming back. This beat 'em up feels like an homage to the '90s, but it's also stuck in that era.
9.00
Streets of Rage 4 is an incredible love letter to an already beloved franchise. With a large variety of stages and an incredible amount of unlockables, this game will keep you entertained for weeks.
9.50
Streets of Rage 4 has a few disappointments, like its lack of a satisfying end to the plot, and not being able to continue the game from the place where you died can also be frustrating at times, forcing you, instead, to start the level from the beginning. But despite all these downsides, the deadly universe of Streets of Rage 4 is simultaneously completely fresh and very recognizable at the same time, making the title a blast to play through.