Gamer Reviews
16909 Reviews
7.97
NA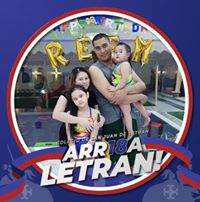 7.00
in terms of arcade fighting game i would say this game is complete excelence thier is not much luck ita pure player skill and dexterity and pure PVP play of game yet ver enjoyable however for any average players this game will be so difficult as thier too many pro players playing the moment your pvp rank goes a little higher
Aggregate Gamer Reviews
9.50
Trust that Capcom will be following through on their promises and only making better what is already technically fantastic. COGconnected will keep you updated as more features are added. If you are a Street Fighter fan, and are looking forward to seriously competing in this console generation's great fighting game franchise, then your time has arrived.
7.00
Fortunately for Capcom, what is available now is a lot of fun. The overall fighting game mechanics feel incredible and a big step up from the Street Fighter IV generation. Even someone eternally in scrub tier, like myself, can feel like they can have a good time and eventually get better. That's why the aforementioned is so frustrating, because Street Fighter V feels like a genuinely great fighting game and it's hard not to want more.
Despite being in desperate need of more stuff for players to do, Street Fighter V is an exemplary fighting game that'll smash you right in the brain, then burrow its way in and stay there.