Gamer Reviews
7452 Reviews
7.10
NA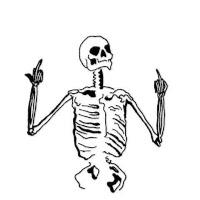 7.00
Kinda long but really fun, good survival game
Aggregate Gamer Reviews
7.00
Despite its questionable development status, Stranded Deep has a lot to offer. I'd welcome further development, but even in its current incarnation, this compelling survival sim is more than worth diving into.
7.00
All in all, Stranded Deep is good fun and will keep you entertained for a few hours. There are a lot of things to do, but a few features seem to be missing (multiplayer would be our main suggestion, but we'd also like bigger and colonisable islands). It's a good survival experience with a lot to offer, but it could have been great with a few choice additions.
Though not quite stellar, Stranded Deep does a decent enough job of enabling the player to live out their castaway fantasies. It's just something of a shame that the occasionally clumsy UI and lack of multiplayer functionality make the game a little less compelling than it needs to be. Nonetheless, those looking for island bound thrills of escaping deadly shark attacks, delving down into forgotten wrecks and living the life of an island castaway will find much to love in Stranded Deep on PS4.