PS4
Star Ocean: The Last Hope - 4K & Full HD Remaster
NA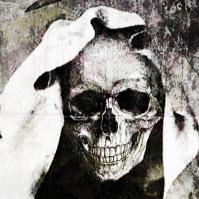 5.80
This is not a good game, this game is decent. The world and its graphics are interesting and awful at the same time. I loved the story and hated it too. The protagonist is a big weeny and needs a boyfriend. Anyway, the combat is niche as heck. It's Tales series in space, so it's arena sort of rpg-action style, which I love! But I can see how it's just not something the average gamer will enjoy. I love the space setting and the unique feeling of all the characters. The projectile characters, except the robot, are all better than the melee characters. Essentially pick a melee character if you want to play hard mode, until you unlock a certain edgy character that breaks the game. Star Ocean is a fun game with a decent item creation system and fun cast of characters. I like the game a lot but I can see how it's just a mess sometimes. You'll either love it or feel meh about it, but it's not mediocre, it's not meh, it's barely average. I would say it's above average because of how unique Star Ocean is, but it will never be decent all the time. The obvious combat shortcomings like being swamped as a melee character and some characters just being awful to use holds the game back from being a 6 all the time. 5.8
Aggregate Gamer Reviews
6.50
If Square Enix and tri-Ace really wanted to do this remaster justice, they should have done more than a graphical boost. They should have fixed the overworld map. They should have at least given non-Pro folk an option for the Modern art style.
7.00
In the end, Star Ocean 4: The Last Hope brought me back to a time when I had to sit down and thoroughly shut myself out of the real world and immerse myself into this world — more specifically the star ocean. Exploring space and discovering huge new worlds creates a great playing experience, and with this remastered version this game only looks even better.
6.00
Considering Square Enix launched the remaster at a highly-discounted price, there's a little more value to The Last Hope, but that doesn't change the fact that there are some baffling design choices and an infuriatingly cockeyed story tucked in. Even with satisfactory combat, there are just too many good stories out there to recommend this overly-long adventure.