NA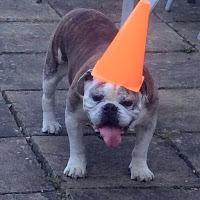 9.10
Spiritfarer is what it says it is 'cozy management game about dying'
in spiritfarer you play as stella a young girl with a cute cat and quickly your introduced to Charon who you'll be familiar with if you played hades and he tasks you with taking over his job as you guessed it the spiritfarer. As spiritfarer your jobs is to find lost spirits bring them onto your boat help them fulfill their wishes and take them to the place where they move on to the next life but it's not just that simple.you'll find that Stella in life had a personal connection to every spirit in life and this is normal realised when they transform into the cute animals you've probably seen in a trailer for the game whether it's your sister or one of your teachers there's always a connection and you end up growing quite attached to these characters all thanks to the brilliant writing which doesn't treat you like a child. You eventually are told in subtle ways how each spirit passed away but it does so in a way that isn't shoved down your throat which makes it all the more impactful whether it's lung cancer or Alzheimer's you will probably cry. And finally when you have to say goodbye that character has accepted who they are flaws and all and come to peace making it all the more heartbreaking but it teaches you to say goodbye so you might get emotional i know I did😢.the gameplay consists of resource management you travel on your boat from island to island across the sea gathering resources to upgrade and build your boat complete tasks and even cook recipes you gather most of these with your trusty ball of light that Charon gifted you and it handily morphs int whatever tool you want a buzzsaw pick axe oven mitts anything really and when your not gathering your often talking to the passengers on your boat trying to keep them happy you can do this by giving them their favourite food completing tasks or my favourite hugging them.the soundtrack is a work of art it's can be whimsical and bouncy to severe and dramatic at a snap and you'll be humming some of the themes for weeks after playing.spiritfarer is an emotional rollercoaster that will have you laughing at one minute only to have you bawling your eyes out the next an indie must have
Aggregate Gamer Reviews
8.00
Spiritfarer is a game with a lot of moving parts, but most of its elements are well handled. Progression comes at a good pace as you upgrade Stella's ship, her abilities, and build relationships with a colourful crew. The crafting minigames are a weak spot, and the writing doesn't always land, but there's a lot to like about this maritime management title.
7.00
What is particularly cute is that two people can play together on one system because Stella is not alone on her journey - her brave cat Daffodil is always by her side. Much of this game is very charming, but in the end, the studio's most convincing quality is once more the game's visual style. However, Spiritfarer definitely has the potential to make a big impression if you take the necessary time to explore the characters and their world.
Spiritfarer is a truly gorgeous game in every aspect. A stunning art style, gorgeously melodic music, and a lighter and less punishing take on the management sim genre make it one of the best indie games of the year and a title that will be remembered for years to come.