PS4
Slain: Back from Hell
NA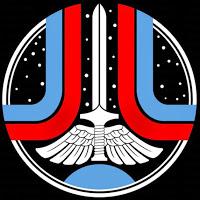 7.20
Old school hack and slash dressed up nice. "Slain" is brutal, challenging, bloody, and lots of fun. It doesn't break new ground, but hits the essentials just right to make it a short, savage, and metal experience. A great and gothic diversion.
Aggregate Gamer Reviews
4.00
Slain: Back from Hell has one of the very best pairings of stunning visuals and amazing audio that you'll find on the PS4. Unfortunately, it's let down by a dull combat system and a horribly unfair level of difficulty, meaning that the game never picks up the momentum that it should. Wolf Brew Games had an awesome idea here with stacks of potential, but the complete package is hell to play through.
Slain: Back from Hell is a more metal and modern Castlevania that looks and plays great, but is held back by a few sections which feel unfairly difficulty.
6.00
Overall, Slain: Back From Hell is a fun game. Despite the critical tone of much of this review, I very much enjoyed my time with Bathoryn and will be going back to try and unlock the rest of those no-hit boss achievements. It is best to go in with a clear idea of what to expect, however, which is a no-nonsense old-school hack and slash platformer fuelled by heavy metal.