PS4
Shovel Knight: Treasure Trove
Gamer Reviews
7972 Reviews
9.57
NA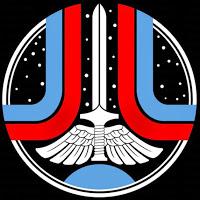 8.50
Probably one of the best retro-inspired games around. It's an homage that manages to surpass its inspiration where it counts. This game is deep, replayable, daring, and addictive. Highly recommended for anyone who needs some pixel thrills to capture their imaginations and get their fingers moving.
Aggregate Gamer Reviews
Shovel Knight continued the trend of incredibly well crafted and well received indie titles in its release last year and is every bit as fun as it was then. Inspired by numerous classic games, Shovel Knight still manages to dig up its own distinct identity that makes the game worth playing again and again. While the game is essentially the same this time around, only seeing the addition of a Kratos boss fight, it just means another segment of the gaming community has the opportunity to play this fantastic love letter to the 8-bit era.
9.00
Quirky, endearing, challenging and wholly entertaining, Shovel Knight offers a slice of old-school platforming action at its best. Fans of the genre should consider this title essential, and anyone else that feels like a break from the myriad of multi-million pound developments being released left, right and centre should seriously consider giving Shovel Knight a try. You never know, you just might love it!
9.00
When we reviewed Shovel Knight at its initial release back in June 2014, we were amazed by its impeccable design, rock-solid mechanics and loving homages to classic games. All of those aspects still ring true on PS4, and Yacht Club Games has without a doubt successfully replicated one of 2014's finest experiences on Sony's flagship console.